---
Are you unsure what homeschool program is best for your high school student?

Don't stress. While there are plenty of options online, a few stand out from the rest.
The key is knowing where to find them.
That's why we're here. Consider us your homeschool helper, guiding you throughout your and your high schooler's educational journey.
We want to help make finding a successful program easy, and that's why we've come up with a list of our top picks.
In this article, you'll find some of the best high school programs, helpful tips on what to look out for in a program, and how to make the homeschool experience easier for your child.
Key Takeaways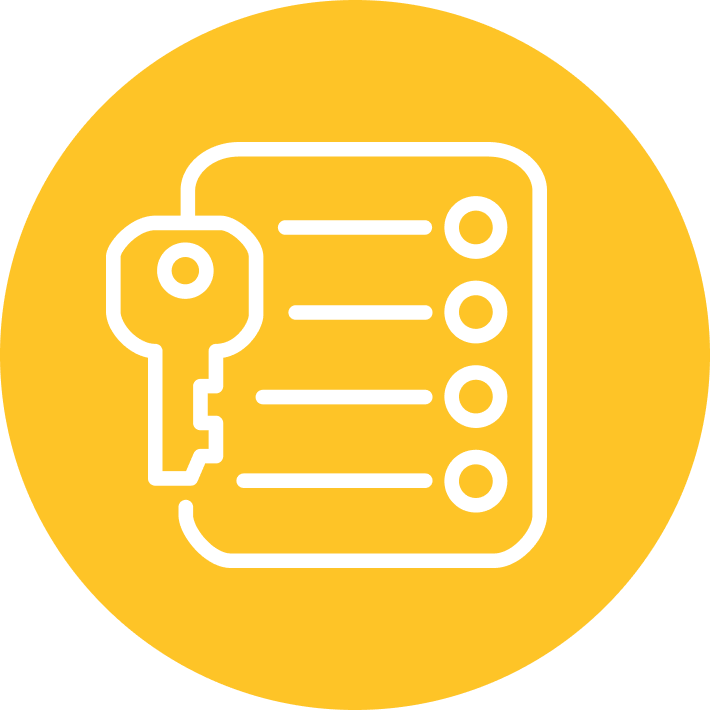 Homeschool students in high school should prepare for college courses.
Various high school programs are available, such as online or by book.
Individual second language and AP programs can be incorporated into your child's schedule.
Take Your Child's Preference into Consideration
The beauty of homeschooling is the power of having a choice. Do you allow your child to also have a choice?
High school is one of the most important aspects of your child's education. A high school curriculum and program offer them what they need to transition into adulthood and potentially college.
What if your child doesn't receive the education they need to be successful later on?
This is a common theme that happens in a traditional school. Some students aren't given the tools or the environment they need to learn and fall behind as a result.
Try to include your high schooler in choosing a program that works best for their learning style, whether by book, online, or a hybrid of the two.
Maybe your high schooler needs some classes that are in a classroom setting while they prefer an online course for others.
High school, whether it is homeschooling or not, is one of the most pivotal stepping stones for your child. Make the most out of these years by providing them with an educational structure that best suits their strengths and allows them to develop into the best version of themselves.
Check Your State Laws
Did you know that your state may have specific curriculum requirements for high schoolers? Homeschooling in New York is very different than homeschooling programs in Indiana. Always check with your state's homeschool laws to ensure you comply with their requirements.
These subjects are often language arts, history, science, and the basics.
Many states may not even have a requirement for high school students, or any students for that matter. It's important to still provide your child with a curriculum that teaches them subjects they may be required to know as they transition into college.
If you aren't sure what classes to include, reach out to your local school district to see if they can send you a copy of the standard curriculum requirements for high school students. This helps you set up a standard for your child's program, and even if you don't follow it completely, you still have an idea of what other children their age are expected to learn.
College Prep
Do you want a program that includes college prep programs? These programs are great for students who know they will attend college after high school.
The homeschool curriculum includes subjects of your choosing along with college-specific courses that give your child a head start toward making the transition later on. These prep courses are a great way to prepare your child and ensure they're on the right track.
Transitioning from Middle School to High School
Is your child ready to transition from middle to high school?
During this time, it's important to make sure your child doesn't feel overwhelmed by the transition.
Now is a great time to give them more independence and responsibility in regard to their school work. If you closely monitor them throughout the day, try giving them more free time to work on their own, much like they would in a traditional school.

This teaches your child responsibility and accountability, which sets them up for success in the future.
Now is also a great time to get them in contact with other students their age through homeschool groups or co-ops. They can interact with other children their age and get a feel for other students' plans for the future.
If you have any questions regarding high school homeschooling or diplomas, joining a group or co-op allows you to talk with other parents and get tips on how to get prepared.
Bridgeway Academy
If you have the resources to invest in an accredited homeschool program, Bridgeway Academy is one of the top contenders. You can purchase complete programs based on your child's age and choose between individual courses to give your kiddo a customized learning experience. While this program may be more expensive than others, the high-quality coursework is worth every penny. Regardless of your child's learning style, you can certainly find a program that supports their talents and abilities through Bridgeway Academy.
Does your child work best independently? Choose a program that goes at their own pace and allows them to circle back to information as they need.
Does your child perform better with a live teacher? Bridgeway Academy has a live class option for your child to participate in and learn in real time.
You can choose to combine these options in your child's schedule to give them the best of both worlds. There are also programs available through the site for students who have disabilities.
edX
As we mentioned previously, preparing your child for college in high school is essential. A homeschooled high school curriculum should include transitionary classes that are in alignment with college coursework.
EdX is a program that offers online homeschool programs similar to AP classes for high schoolers. The subjects include calculus, biology, composition, and computer science--just to name a few.
These classes are a great way to push your child's education and help them develop more independence and authority over their learning. Accredited universities and schools offer the courses, so you know your child gets the most out of the material.
If you already have a homeschool program but feel it could be more challenging, consider including one of the many courses available through edX.
Time 4 Learning
Time 4 Learning is a homeschool parent's favorite. They do things a little differently than other programs. Instead of offering courses by grade, they offer packages that are organized by specific courses.
The courses offer detailed lesson plans, automated grading and reporting tools, answer keys, and planning tools. You can browse their site and view each curriculum for their courses.
These courses also offer lesson demos so you can get a feel for how their program operates to see if it's right for your child. That way, before you commit to a program you are certain whether it's a good fit.
Homeschool Spanish Academy
Do you know a second language? How about Spanish?
Knowing Spanish is an asset as it's one of the most widely spoken languages in the United States. High school students in traditional schools are expected to learn a second language; even if your state doesn't have this as a requirement, it's something you should consider.
Learning a second language like Spanish is great for the mind. It teaches students to think outside of the box and encourages them to push themselves past their limits.
Homeschool Spanish Academy is an online school of instructors based in Guatemala. Your child can learn from various instructors and choose between a variety of packages. If you're looking for a way to immerse your child in a new culture, this program is a great way to introduce them to the Spanish language and history.
The Keystone School
The Keystone School is another excellent option for homeschool high school students. The program offers a very flexible schedule and high-quality course material.
Your child has direct access to teacher support while they work throughout the day so they can have their questions answered as they arise.
If your child excels in certain subjects, they enroll in advanced placement tests to give them coursework that meets them where they're currently at in their knowledge. This option is also available if your child needs to recover certain credits.
The flexible schedule accommodates all lifestyles and learning styles. Whether your child learns best online or by physical print, Keystone has various learning options available.
The Years Ahead
Are you overwhelmed with trying to find your child the best educational program available? Now that you've learned 5 of the best high school homeschool programs, we hope you feel better about your options.
Ensure your child can receive a homeschool diploma, or high school diploma, by providing an award-winning curriculum. Whether they prefer paper or online courses, there's an option for them on the list above.
High school grades and the time students spend on learning go hand in hand; give your child material that allows them to develop their own independence and accountability and strengthen their knowledge overall.
Whether you are looking for a standard high school program, classes for summer school, or college preparation, a homeschool program can provide you and your child with exactly what you need.