---
Indiana isn't just a beautiful state to raise a family in; it's also an excellent state to homeschool your children!

Are you a current Indiana parent and unsure where to start regarding your child's homeschool curriculum?
We get it. The first few stages of homeschooling can be challenging.
The key is not to overwhelm yourself with all the available options.
That's the thing about homeschooling; you have options.
But every option isn't the same, and narrowing down the ones that are right for you and your child is important.
We meet countless families unsure of which program to start their child with, and we understand just how nerve-wracking it can be wanting to make sure you choose the right options. Well, Indiana homeschool families, you're in luck.
We've compiled a list of some of the best homeschooling programs in the state, making it easy for you to make the most informed and beneficial decision for your child's education.
Key Takeaways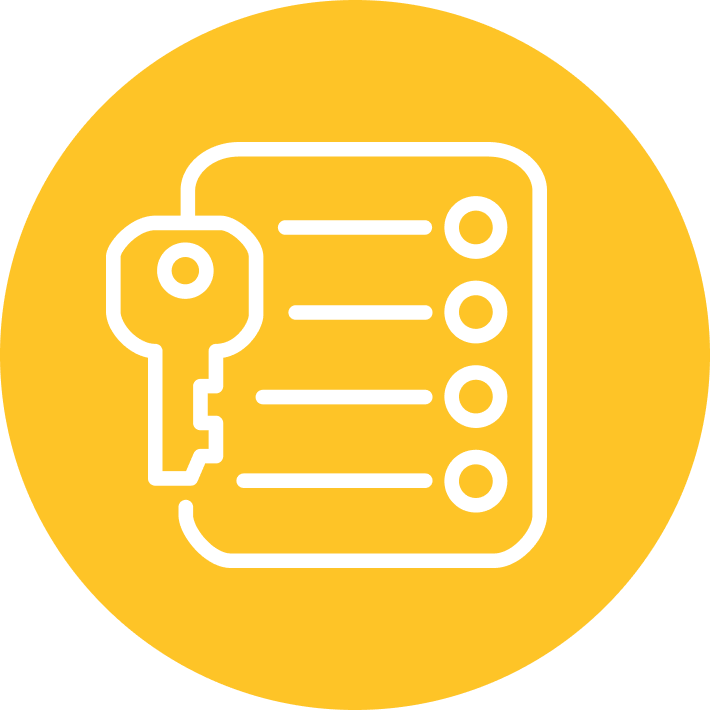 Indiana homeschool laws aren't strict, allowing you to find a program that teaches what you prefer.
There are various types of homeschool programs (online, co-op, offline).
You can incorporate multiple homeschool programs to give your child a comprehensive learning experience.
What Are the Indiana Homeschool Laws?
Every state is different when it comes to homeschooling and homeschooling in Indiana will look very different than homeschooling programs in Colorado or any other state. The Indiana Department of Education enforces the homeschooling laws. Whether you opt for an online homeschool curriculum or participate in a co-op or a hybrid setup, homeschooling families must comply with the law requirements.
Some states say parents must teach a set standard of subjects. Well, Indiana is a little more lenient in their approach. Indiana homeschooling laws ask you to teach a curriculum that's in alignment with what your child would learn in traditional school.
Now, this doesn't mean you have to include subjects or topics you don't want your child to learn, but it does mean teaching important ones such as math, reading, writing, etc. Whether a child is homeschooled or attends public school, these subjects are important for them to learn because they allow them to develop skills needed in just about any job they choose.
Indiana also wants you to teach your curriculum in English. This doesn't mean you can't include a second language in your child's curriculum. It just means that the bulk of your child's learning should be in English.
Another requirement is to take track of your child's attendance records. These records hold both you and your child accountable in case their education is ever in question by your state's superintendent. While we're on the topic of record keeping, even though Indiana doesn't require you to keep many other records, it's always best to keep track of your child's work and progress.
If they attend an online school, this is usually automatically tracked, making it easy for you to pull up their progress whenever you need. But, if you choose a program that is book based or offline, regularly make an effort to keep records of where you're child's at in their education.
Online Programs
When homeschooling in Indiana, you have the option to enroll your child in an online curriculum. These programs are a great way to teach your child a sense of independence and accountability. They're also great for parents that need a hands-off approach but still want to provide their child with an excellent educational experience.
Indiana Connections Academy
One of our favorite online programs for Indiana is the Connections Academy. This program does require an internet connection, as their lessons are taught online through inspirational and engaging text and video teachings.
Connection Academy's state-certified teachers help your child along their journey, teaching them, helping them, and keeping them engaged. You can interact with these teachers to see how your child's progressing throughout the school year.
K12
Do you want your child to learn online only part of the time? K12 is a homeschool program in Indiana that works both on and offline. The online lessons are fun and engaging, keeping your child focused while learning the material. Alongside those lessons, K12 also provides hands-on material. This material includes exciting science experiments and art projects to help strengthen the creative side.
Achieve Virtual
Achieve Virtual is an online curriculum for Indiana students. Like other online courses, they provide engaging lessons through text, audio, and video. The great thing about this service is that they only have plenty of courses to complement your child's individuality.
Do you have a high school student? You can enroll in AP-style classes through Achieve Virtual to prepare them for college. There are also dual-credit courses available to kickstart their college education.
Co-ops
Homeschool cooperatives are families that come together as a community to help teach their children. These homeschool groups may provide a full curriculum education or only have certain subjects or classes available throughout the week. These are especially great for high school students, as these groups often put together extracurricular activities that keep them social and look great on their college applications.
If you find that when you try to begin homeschooling, you feel like you need a little extra support, check out the Heritage Builders Home Educators co-op. They provide enrichment to homeschooled students while also providing a Christian environment.
Character Co-op is another group in Indiana, Indianapolis specifically, that teaches a wide range of subjects. So, no matter what curriculum you want your child to have, you can surely find a class or two through this co-op.
Find the Best Program for You & Your Child
No matter what program you choose, make sure it's one that best suits your child's learning style. If they don't work well on a computer, consider joining a co-op or finding an offline program.
If they prefer a more independent classroom style, an online program gives them the space to learn at their own pace and on their own terms.
Regardless of the program you choose, we hope our brief guide on Indiana homeschooling helped point you in the right direction!