---
What kind of education do you want your child to have?

That's the beauty of homeschooling. You get to choose.
Now, choosing a homeschool enrichment program isn't an easy feat. There are countless options available for families out there.
Don't get overwhelmed by all the different paths you can take. The key is understanding what your child needs to grow and develop into their best version.
If you're looking for an impactful homeschooling program that will educate your child and set them up for future success, then you're in the right place.
In this article, we've come up with a quick guide to homeschooling programs in Colorado to alleviate any stress or confusion you may have on your search.
Key Takeaways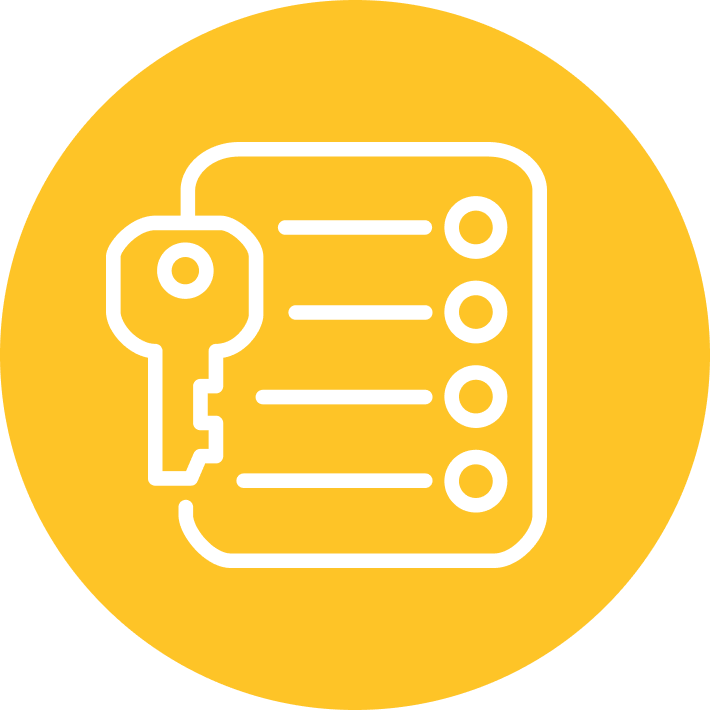 Colorado homeschool programs include online, boxed, college prep, hybrid, and religion-based.
Your child can participate in one specific program or a combination of multiple.
Colorado homeschool programs provide full curriculums or specific subjects of your choosing.
What Makes a Great Program
Is your child new to homeschooling?
Homeschooled students have a much different day-to-day life than children that attend public or traditional schools. Home-school students have more flexibility, allowing them to learn at their own pace.
You may not know what to expect when it comes to homeschooling programs. These programs are similar to traditional schooling, although they may be performed online, by textbook, or in a co-op group setting. Many courses, especially online, are taught by certified teachers who create impactful lesson plans to teach your child.
When it comes to a great program, it's important to find one that gives your child what they need to develop skills that assist them in the real world.
For example, there are parents that opt to have their child participate in an unschooling program. Unschooling allows a child to follow their own special interests and learn and participate in experiences that are specific to their own personality and desires.
If you are a parent that prefers this teaching method, it's important to have some sort of academic classes that teaches your child knowledge that is commonly needed for most jobs.
Reading, spelling, mathematics, science; basically any essential subjects your child needs to understand to function in their daily lives. Of course, with good homeschooling programs, you have the choice to provide your child with any type of program you want.
But, it's still important to reflect on how their education will impact them in the future.
Different Types of Homeschool Programs
Did you know that there are multiple ways for you to homeschool your child? Homeschool students all have their own ways of learning.
What environment does your child learn best in?
Is it online, in a group setting, independently, by book, or in a more spontaneous structure?
You should ask your child these important questions before choosing an educational program. Sit down with your kiddo and ask them about their time at public school.
Figure out what they liked, didn't like, and things they were neutral about.
Then, figure out why they liked the tools they liked and why they didn't like others. This information will uncover what your child needs in a new program.
For example, say your child enjoyed performing mathematics online but had trouble learning history. This shows you that you may need to get creative in your approach to homeschooling.
Hybrid Programs
Not sure which method of learning is best for your kiddo? Don't limit yourself or what your child can experience.
Homeschooling families don't have a problem picking and choosing different aspects of programs to create a specialized program for their child.
Say you want your child to learn English online but also want some classes that are taught from a textbook. No problem!
There are programs available both on and offline that don't just sell whole-grade curriculums. Many offer single lesson plans of enrichment classes for you to choose from and incorporate into your child's routine.
With a hybrid program, your child is able to stay engaged due to the change of scenery and function of their learning throughout the day.
Online Programs
What makes an online program so great? Most home school families we've met enjoy online curriculums because they offer their children a sense of independence that isn't necessarily felt in other programs.
Picture it, your child wakes up every day, turns on their computer, and begins school on their own without you having to tell them.
Easier said than done, right?
With a little encouragement and the right online program, going to school will feel like a treat.
Find a program that includes fun video lessons, texts, and quizzes. Some online classes are also taught by live teachers, so not only will your child learn independently at home, but they can also consult with a teacher any time they have questions or concerns.
Another great benefit of online programs is that they track your child's progress for you. Did you know Colorado requires parents to keep records of their child's attendance and tests? You must keep these records to ensure your child receives an adequate education.
Sure, you could track this information manually, but that's time-consuming, especially for parents that already have full-time jobs. So, why not choose an online program? This information is saved for you; you can reference it quickly anytime you need it.
Colorado Preparatory Academy is a homeschool program powered by K12. Here, your child receives both online and offline activities. The online portion is engaging, easy to follow, and allows your child to learn at their own pace. They participate in virtual lessons called "class connects," where they learn essential subjects that are also in alignment with Colorado homeschooling laws.
Boxed Programs
Your child's program can come in a box. Yes, just a box!
A boxed program is a curriculum that comes shipped straight to your doorstep. These programs usually include textbooks, test kits, quizzes, homework material, and sometimes online courses for your child to participate in between all of the other lesson plans.
Abeka Academy is a boxed program that understands the importance of customizing your child's education. You can choose between a wide array of grade levels and the different subjects they teach. Abeka showcases each of their teachers directly on their site so you can browse and make a decision about whether they're right for you.
How well do you think your child will transition from a traditional school to homeschooling? If they're like most children, they'll do quite fine. But, if they're more reserved about the idea, a boxed program is a great way to leave a sense of familiarity in their education.
College Prep
Is college on the trajectory for your child? If so, it's important for Colorado homeschooling families to make sure their child receives adequate preparation to successfully transition into college.
In public and traditional schools, they prepare children for college to the best of their ability. In homeschooling, parents may not know how to properly prepare their children, so certain programs exist to prepare them.
Destinations Career Academy of Colorado is the perfect program for students in grades 4-12 who want to develop their knowledge into real-life skills that can help prepare them for college and a career. This online technical program also includes offline activities to give your child a well-rounded educational experience. Lessons are performed by state-certified teachers ensuring your child receives proper guidance and support.
Religion-Based Learning
Many Colorado homeschoolers choose to do so because they want to provide their child with a religion-based learning program. Classical Christian education teaches your child essential subjects through the lens of God. No matter the subject, they gain a vital understanding of the Bible and understand how these teachings influence every aspect of their lives. These programs are a great way to align your children with your own ideology and strengthen their understanding of their faith.
Chec Independent School is part of the Christian Home Educators of Colorado. This school provides children with Christian-based lesson plans, as well as guidance for parents and homeschool families as a whole. Another great feature about this umbrella school is that you're able to store your child's test records with them, making it easy for you to stay organized throughout the year.
Do What's Best for You & Your Child
No matter what program you decide on, involving your child in the process is always best. Ask them what they'd prefer while still maintaining a sense of guidance and support.
Homeschooling allows you to give your child an educational experience that is comfortable for them, which traditional school oftentimes is not. Use their strengths, abilities, and interests to guide you toward finding the best possible program for them.
Many programs will allow you to purchase small sample lessons so you can get a feel for how a program is structured and test it out with your child.
Finding a program is the hard part; everything else seamlessly falls into place.