https://greathomeschoolconvent...
---
Considering homeschooling in Texas and wondering about the legal requirements? Discover all you need to know in our comprehensive guide, brought to you in collaboration with Great Homeschool Conventions. From eligibility and curriculum to financial aspects and more, we've got your questions covered! How can you start homeschooling, collaborate with schools, and explore special needs or Christian options? Find answers for homeschooling high school students in Texas.
Whether you're a newbie or a seasoned pro, this blog is your key to homeschooling success and provides valuable legal advice to ensure compliance with Texas state laws.
Understanding Homeschooling in Texas
Homeschooling in Texas laws offers flexibility and personalized education. Parents have the freedom to choose their curriculum, tailoring instruction to their child's learning style. Texas homeschoolers benefit from a wide range of resources and support. The strong parent-child bond fostered through homeschooling promotes a positive learning environment.
By understanding the laws and regulations surrounding educational decisions in homeschooling in Texas, parents can provide their children with a quality education, even if a court order prevents education in a home setting.
The Texas Family Code protects parents who homeschool by stating that CPS cannot use homeschooling as a reason to remove a child from their home or as a reason for terminating a parent's rights (Texas Family Code 262.116(a)(1); Texas Family Code 161.001(c)). Section 25.086(a)(1) of the Texas Education Code further supports the rights of homeschooling parents in Texas.
Homeschooling in Texas Laws
Homeschooling in Texas laws is a recognized and protected form of education. Texas homeschoolers must comply with state laws and regulations to ensure they are meeting legal requirements. These guidelines include following a bona fide homeschool curriculum, keeping records of educational progress, and submitting a letter of assurance to the Texas Education Agency.
By adhering to these legal obligations, homeschooling families can educate their children at home with peace of mind. Moreover, homeschooled students do not have a specific number of days to attend school during the year. Plus, post-secondary schools in the state of Texas, such as the Texas Supreme Court, are required to apply the same standards to homeschool graduates as to public and private school graduates.
This ensures students are not disadvantaged simply by receiving a homeschool education. The curriculum to be visual (such as textbooks, workbooks, online programs, etc.) is an important aspect of Texas homeschooling laws.
Eligibility Criteria for Homeschooling
Eligibility for homeschooling in Texas laws is open to all families. Parents in Texas have the right to choose homeschooling as an educational option. There are no specific eligibility criteria for homeschooling in Texas. Any parent in Texas can homeschool their child regardless of educational background. Homeschooling in Texas is accessible to all families who wish to provide their children with a personalized education.
Curriculum Requirements for Texas Homeschoolers
Homeschooling in Texas laws have the freedom to choose their curriculum without any specific requirements. This allows homeschooling families to tailor their child's education to meet their unique needs and interests. They have a wide range of curriculum options available, such as online resources, textbooks, and educational programs.
By incorporating physical education into their curriculum, Texas homeschoolers can ensure that their children receive a well-rounded education that includes both academic and physical development. Texas public schools require students to take courses in subjects like English, Math, Science, Social Studies, and Physical Education.
While these courses are not mandatory for homeschooled students, including physical education, will make them more competitive if they choose to pursue higher education and be better prepared for life after high school. Many language arts homeschool curriculums include reading, spelling, and grammar in one program, allowing flexibility while still meeting core Texas homeschooling requirements.
The Process to Start Homeschooling in Texas
Starting homeschooling in Texas is a simple process that requires following a few key steps. Parents in Texas can initiate homeschooling by notifying their local school district and submitting a letter of intent to homeschool. Once the letter of intent is submitted, parents have the freedom to begin homeschooling their children in Texas. It's a straightforward process that allows homeschoolers to tailor their curriculum and provide a personalized education. Homeschooling in Texas offers parents the opportunity to create a positive learning environment for their children.
Texas Transcript Requirements
When it comes to creating transcripts for homeschooled students in Texas, there are a few key elements that need to be included. Firstly, as the homeschool parent/teacher, you can fill out the Verification of Enrollment and Attendance (VOE) Form yourself. The transcript should indicate the student's name and contact information, as well as the date of graduation.
Additionally, it should list all courses taken by the student, along with the grades received for each course.
Age Considerations for Homeschooling in Texas
When it comes to homeschooling in Texas laws, there are no specific age restrictions. Parents have the freedom to start homeschooling their children at any age, including kindergarten. This allows for individualized instruction tailored to the child's developmental stage. Homeschooling in Texas also offers flexibility in adjusting the pace of learning according to the child's needs.
As a result, parents can provide a personalized education from a young age, ensuring their child's academic success and growth throughout the school year. A child who is age six as of September 1 of the current school year and who has not yet reached his 18th birthday must attend school through the year in which he turns 18 unless he has graduated.
Additionally, Section 62 106 of the Texas Government Code states that a person qualified to serve as a petit juror may establish an exemption from jury service if the person has legal custody of a child younger than 12 years of age and the person's service on the jury requires leaving the child without adequate supervision.
Homeschooling Duration and Its Impact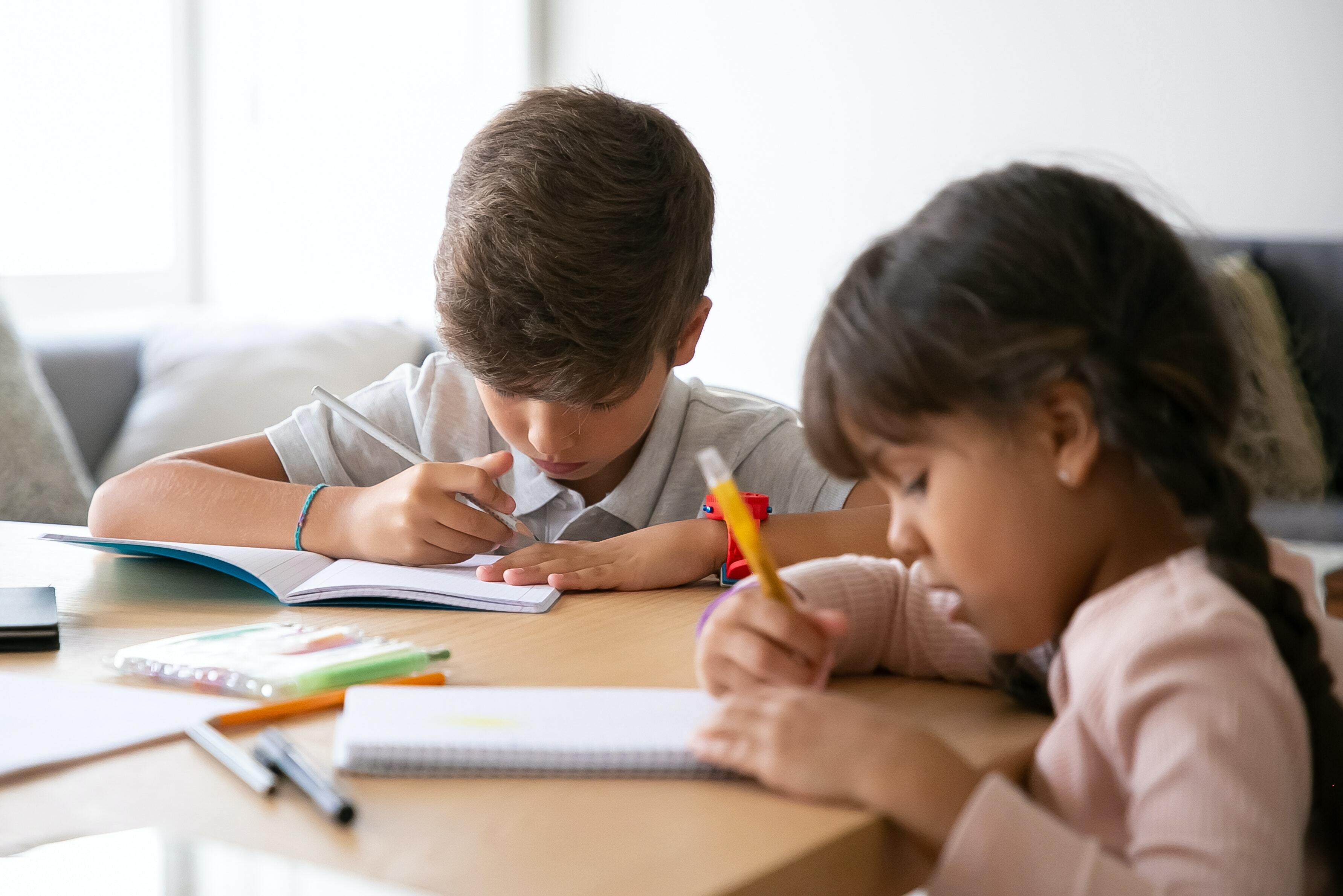 The duration of homeschooling in Texas laws varies based on educational goals, allowing for a flexible timeline that meets the needs of each child, including their educational and personal development. This personalized approach positively impacts in-depth learning and exploration, fostering a comprehensive experience. The length of homeschooling hinges on the family's commitment to providing a high-quality education, ensuring a well-rounded and comprehensive experience, including the ability to receive child support payments. Homeschooling offers the opportunity for a tailored education that nurtures growth and success.
Financial Aspects of Homeschooling in Texas
Funding your child's education can be a challenge, but homeschooling in Texas laws offers cost-effective options. By homeschooling, you can save money on tuition fees and other expenses associated with traditional schooling. Explore the various financial resources available to homeschooling families in Texas, such as tax credits and deductions for homeschooling expenses.
With careful budgeting and planning, homeschooling in Texas can be an affordable and rewarding educational choice. It is important to note that even though homeschooling doesn't affect your responsibility to pay federal, state, or local taxes, you are still obligated to pay property taxes even if your children are not enrolled in public schools.
By making wise financial decisions, you can stretch your dollars and make the most of your homeschooling experience.
Financial Aid and Free Homeschooling in Texas Laws Options
Exploring financial aid options for homeschooling in Texas laws can help alleviate financial burdens. Research scholarships, grants, and tuition reimbursement programs specifically designed for homeschoolers in Texas. There are also free or low-cost homeschooling curriculum options available online for Texas homeschooling families.
Consider joining homeschool co-ops or support groups that offer shared resources and opportunities for cost-sharing. Connect with local homeschooling organizations to learn about potential financial aid or free resources available in your community.
Homeschooling Field Trips and Community in Texas
Field trips play a crucial role in homeschooling in Texas, offering students valuable hands-on learning experiences. In the state, there is a wide range of educational and cultural attractions available for field trips. Homeschooling families can join homeschooling groups or co-ops that organize field trips and outings.
These field trips not only provide educational opportunities but also foster socialization and help build a supportive community. It's a great idea to involve children in the planning process to choose field trip destinations aligned with their interests and curriculum.
Enhancing the Homeschooling Experience with Field Trips
Field trips can enrich the homeschooling experience by providing real-world applications of lessons. Incorporating them into the curriculum creates memorable learning opportunities. Research and plan trips aligned with your child's interests and objectives.
Take advantage of discounted rates and special programs offered by educational venues. Field trips allow for hands-on learning, critical thinking, and social interaction with peers and experts. Enhance your homeschooling journey with enriching field trips.
Finding a Supportive Homeschooling Community in Texas
Building a strong support system is essential for homeschooling success in Texas. Connect with local homeschooling groups, co-ops, and associations to find like-minded families. Attend conventions and conferences to gain valuable insights and resources.
Online forums and social media groups are also great platforms for connecting. Surrounding yourself with a supportive community can provide encouragement, advice, and opportunities for collaboration and socialization. Foster a network of support for a rewarding homeschooling journey in Texas.
THSC Membership
Joining the Texas Home School Coalition (THSC) can be a valuable investment for homeschooling families in Texas. As a member, you gain access to a variety of resources, such as legal support and guidance on homeschooling laws. THSC also offers exclusive discounts, events, and activities specifically tailored to homeschoolers.
By becoming a THSC member, you can take advantage of the benefits it provides for your homeschooling journey in Texas, including the support and resources offered by the Texas Home Educators. Consider joining THSC and the Texas Home Educators to strengthen the homeschooling community and protect your rights as a homeschooling parent.
Collaborating with Schools while Homeschooling in Texas
Homeschooling in Texas offers opportunities for collaboration and partnership with traditional schools. Consider options like dual enrollment or part-time enrollment in public or private schools for specific subjects or activities. Partnering with local schools provides access to specialized resources, facilities, and extracurricular programs, allowing homeschool moms to engage their children in a variety of educational experiences.
Collaborate to participate in sports teams, clubs, and other activities, ensuring a well-rounded education for your homeschooled student. Maintain open communication with your local school district for a smooth transition, if needed.
Partnering Options and Benefits
Partnering with schools provides homeschooling families access to resources, facilities, and expertise. Dual enrollment allows students to earn college credits while homeschooling.
Collaborating with schools offers opportunities for socialization, team-building, and expanding educational horizons. Joining homeschooling organizations facilitates partnerships with schools.
Open communication ensures awareness of available programs, services, and opportunities. Partnering with schools can enhance the homeschooling experience, providing a well-rounded education for homeschooled students in Texas.
Special Needs and Christian Homeschooling in Texas
Homeschooling in Texas provides unique opportunities for families to accommodate special needs and incorporate Christian values into their education. There are specialized resources and support groups available specifically tailored to homeschooling children with disabilities in Texas.
By incorporating Christian principles into the curriculum, parents can provide a faith-based education for their children. It is important to adapt the homeschooling approach to meet the specific needs of the child through individualized instruction and support.
Connecting with other Christian homeschoolers in Texas allows for the sharing of experiences, resources, and encouragement.
Accommodating Special Needs in Homeschooling
Homeschooling provides a unique opportunity for accommodating special needs in education, including students with an Individualized Education Program (IEP). With personalized and flexible instruction, homeschooling allows for tailoring the curriculum to meet the specific needs of children with disabilities.
Parents can modify teaching techniques and incorporate assistive technology to enhance learning for children with learning differences. Seeking guidance from professionals, therapists, and support groups specializing in homeschooling children with special needs in Texas is essential.
Embracing their unique abilities and providing a nurturing and inclusive learning environment at home fosters growth and success.
Understanding Christian Homeschooling
Christian homeschooling provides a unique opportunity for parents to integrate their faith and academic education. By homeschooling, parents can instill Christian values and beliefs into their children's education, promoting a strong sense of community and support for families. It allows parents to tailor the curriculum to align with their religious beliefs, fostering a holistic approach that nurtures spiritual growth alongside academic development.
Homeschooling High School in Texas
Homeschooling high school in Texas offers flexibility and customization, allowing students to embark on a personalized educational journey. With the freedom to tailor their learning experiences to individual needs, homeschooled high school students can delve deeper into their passions and interests.
Texas homeschool laws provide ample resources and support to ensure a successful high school education, including the creation of high school transcripts. This prepares students for higher education and equips them with the skills needed for future career success.
What Does Texas Law Say About Homeschool Graduation?
Texas law recognizes homeschool graduation as equivalent to traditional high school graduation. Homeschool graduates receive a valid homeschool diploma upon meeting state requirements, allowing them to pursue higher education opportunities. Specific criteria must be met for homeschool graduates to receive an official diploma, providing a sense of accomplishment and recognition.
Homeschooling High School Diploma in Texas
Obtaining a high school diploma through homeschooling in Texas is a well-regarded and recognized achievement. Texas law acknowledges the hard work and dedication put forth by homeschooling families, granting them the authority to issue their diplomas. This means that homeschooled students can earn a diploma that holds the same weight and value as a traditional high school diploma. Whether that's military service, vocational school, workforce, ministry, or college, homeschooling provides students with the necessary skills and knowledge to succeed in their chosen path.
To ensure that the homeschooling high school diploma is recognized by colleges and universities, Texas law outlines certain requirements that must be met. These requirements include completing the required coursework, maintaining academic records, and meeting specific graduation guidelines.
Conclusion
Homeschooling in Texas laws offers flexibility, personalized education, and the opportunity to create a supportive community for your child's learning journey. If you have any questions or need guidance on homeschooling in Texas, please don't hesitate to get in touch with Great Homeschool Conventions today. We're here to support and empower you in providing the best education for your child.