---
Are you considering homeschooling your child in Texas? It can be an excellent way to provide a personalized education for your child. However, before you get started, it's important to understand the requirements and regulations involved. In this post, we'll cover everything you need to know about Texas homeschooling requirements, including eligibility criteria and curriculum specifications. We always recommend you check with your local school board to ensure you're meeting all requirements.
With Great Homeschool Conventions, you can confidently begin your journey towards providing your child with an exceptional education tailored specifically to their needs. Homeschooled students in Texas do not have a specific number of days to attend school during the year.
Understanding the Basics of Texas Homeschooling
Homeschooling in Texas offers flexibility in education, allowing for personalized learning experiences. It fosters strong parent-child relationships and promotes a supportive and nurturing learning environment. Homeschooling in Texas also provides opportunities for creative teaching methods. As per Texas homeschool requirements, homeschool families have the freedom to choose online programs and design their curriculum. It is essential to understand the state of
Texas homeschool laws and comply with compulsory attendance requirements. Texas homeschooling empowers parents to take charge of their children's education, providing peace of mind and promoting good citizenship following homeschooling rules in Texas.
Importance of Homeschooling in Texas
Homeschooling in Texas empowers parents to customize their child's education, fostering critical thinking and independent learning. It cultivates a lifelong love for learning and provides an avenue for incorporating moral and religious values.
Texas homeschooling also prepares students for higher education and future success. With flexible online programs, homeschool families can meet the compulsory attendance requirement while enjoying the benefits of a supportive and nurturing learning environment. Homeschooling in Texas truly offers peace of mind and the opportunity for good citizenship.
The Legal Aspects of Homeschooling in Texas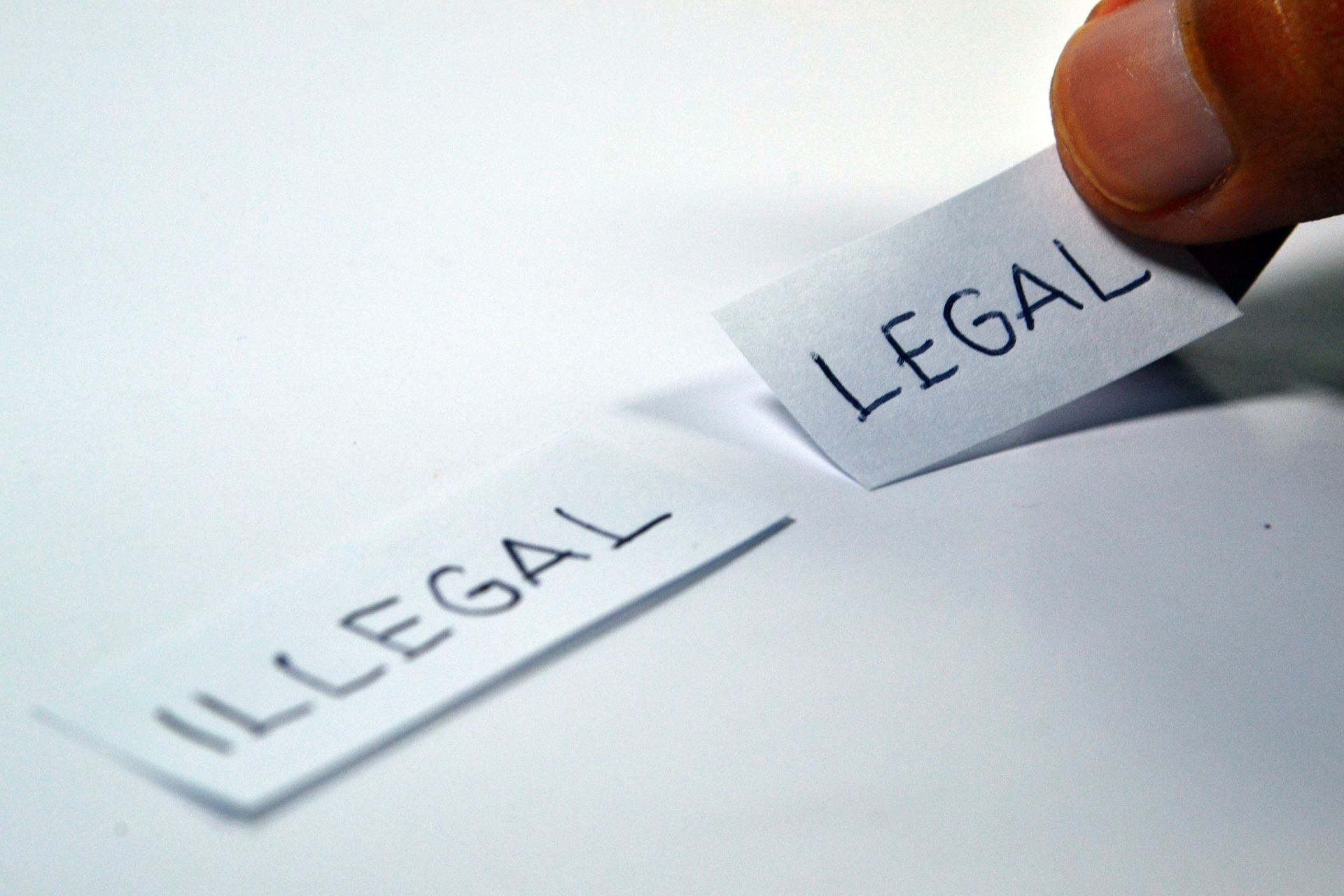 Homeschooling in Texas is legally recognized and protected by state law. The guidelines set by the Texas Education Agency ensure that homeschooling follows certain legal requirements. Parents have full control over their child's education, including grade placement and curriculum choices.
Homeschooling in Texas also holds parents responsible for tracking their child's academic progress through test scores or other evaluation methods. This ensures students are not disadvantaged simply by receiving a homeschool education. Plus, post-secondary schools in the state of Texas are required to apply the same standards to homeschool graduates as to public and private school graduates.
This allows parents to provide a flexible and personalized education while ensuring compliance with the state's homeschool requirements. Homeschooling in Texas offers peace of mind and the opportunity for good citizenship development.
Eligibility Criteria for Homeschooling in Texas
Homeschooling in Texas offers an educational option for parents without any specific academic qualifications required. It accommodates diverse learning needs and abilities, including those of special needs children. Texas homeschooling is a viable alternative for families seeking different education methods.
It promotes good citizenship and allows parents, regardless of their parental authority, to meet their child's unique needs. With no compulsory attendance, Texas homeschooling provides flexibility and peace of mind for homeschooled families.
Curriculum Specifications for Texas Homeschooling
Texas homeschooling requires instruction in core subjects such as math, science, and language arts. Parents have the freedom to select a curriculum based on their child's learning style, promoting a personalized education.
Homeschooling in Texas encourages the incorporation of real-world experiences and field trips, enhancing the learning process. It also promotes a well-rounded education that includes social studies, fine arts, and occupational therapy.
Mandatory Subjects for Homeschooling in Texas
Math instruction is a key component of homeschooling in Texas, helping students develop problem-solving skills. Science is also covered, fostering curiosity and scientific thinking. Language arts instruction enhances reading and writing skills, while social studies explores history, geography, and civics. Fine arts are included to encourage creativity and artistic expression. Homeschooling in Texas offers a well-rounded education, promoting the holistic development of students.
Incorporating Unschooled Learning in Texas Homeschooling
In Texas homeschooling, there is ample opportunity to incorporate unschooled learning based on the child's interests. By embracing project-based learning and hands-on experiences, homeschooling in Texas encourages a self-directed and independent approach to education.
The inclusion of real-life experiences into the curriculum allows for a more holistic learning experience, going beyond traditional textbooks. Texas homeschooling values the pursuit of knowledge and fosters a love for lifelong learning.
How to Begin Homeschooling in Texas?
To start homeschooling in Texas and ensure compliance with state requirements, you'll need to submit a letter of intent. Choose a curriculum that meets the necessary guidelines and consider notifying the local school district for transparency.
Joining a homeschool support group can provide valuable resources and guidance throughout your homeschooling journey. Dedication, commitment, and a love for learning are essential for successful homeschooling in Texas.
It's important to note that this article is not intended as legal advice, so it's recommended to check with your local school board and refer to official Texas state laws before making any decisions about educating your children.
Age Limitations in Texas Homeschooling
Homeschooling in Texas offers flexibility for families, with no specific age limitations. From preschool to high school, children of all ages can be homeschooled. Texas law recognizes parental choice in determining when to start homeschooling, allowing parents to tailor education to their child's needs and developmental stage. This approach provides an opportunity for children to learn at their own pace, regardless of their age, and pursue a high school diploma.
Texas Homeschooling Requirements
Texas homeschoolers in the state of Texas are not required to register with the state or local school district, providing them with the freedom to choose their own curriculum and teaching methods. However, they are mandated to provide a written curriculum that includes the five core subjects and keep records of attendance and progress throughout the school year.
Additionally, a court ruling has established that a public school district may ask parents to provide assurances in writing that they intend to home school their child. Texas homeschooling parents have complete authority to make educational decisions for their homeschooled children, offering peace of mind and fostering good citizenship.
Recordkeeping and Transcript Requirements in Texas Homeschooling
Maintaining detailed records of a child's academic progress is crucial for Texas homeschooling requirements. These records help create high school transcripts that document their educational journey and showcase their achievements when applying for college or employment.
Texas homeschoolers enjoy the flexibility to design transcripts that highlight their child's unique educational path, including a homeschool diploma. The process of creating transcripts can be a collaborative effort between homeschooling parents and their children, allowing them to showcase their academic growth and accomplishments.
Financial Implications of Homeschooling in Texas
Homeschooling in Texas presents a cost-effective option for families, freeing them from the expenses associated with traditional schooling, including school supplies, uniforms, and transportation. By eliminating these costs, Texas homeschoolers can save significantly.
Furthermore, the flexibility provided by homeschooling allows families to choose curriculum materials that fit their budget and educational goals, while still meeting the educational requirements for child support. They can explore free or low-cost educational resources, ensuring that homeschooling remains an affordable and rewarding choice.
It is important to note that even though homeschooling doesn't affect your responsibility to pay federal, state, or local taxes, you are still obligated to pay property taxes even if your children are not enrolled in public schools.
Breakdown of Homeschooling Costs in Texas
Homeschooling in Texas offers families the flexibility to tailor their expenses according to their budget and financial situation. The cost largely depends on the chosen curriculum and resources, ranging from free online materials to comprehensive packaged programs.
Additional expenses may include field trips, extracurricular activities, and educational materials. Families can reduce costs by utilizing libraries, online resources, and community programs.
Funding and Support Options for Homeschooling in Texas
While Texas homeschoolers, including homeschool moms, are not eligible for public school funding or support, numerous organizations and support groups offer resources and guidance to homeschooling families, such as the Texas Home School Coalition or the Texas Home Educators. These communities, led by homeschool moms and dads, provide opportunities for networking, sharing ideas, and accessing group discounts. Local homeschool support groups often organize co-op classes, field trips, and social activities.
Additionally, online communities and forums can offer valuable support and advice for homeschoolers in Texas. Embracing these funding and support options, led by homeschool moms, can enhance the homeschooling experience in the state of Texas.
Community Support for Homeschoolers in Texas
Texas homeschoolers benefit greatly from the supportive and vibrant community available to them. Local support groups provide opportunities for networking, socialization, and collaboration among homeschooling families. This community support offers guidance, resources, and inspiration to parents navigating the homeschooling journey.
Great Homeschool Conventions is one such event that brings together homeschoolers from across the state for a weekend of workshops, speakers, and exhibits. These events offer a chance to connect with other homeschooling families, learn new teaching methods, and discover resources to enhance the homeschooling experience.
By tapping into the community support available in Texas, homeschooling families can create a rich and fulfilling educational environment for their children.
How does homeschooling affect high school graduation in Texas?
Homeschooling in Texas has a direct impact on high school graduation. It offers students the flexibility to earn a diploma tailored to their needs and interests. Whether graduating early or taking extra time, homeschoolers are eligible for college admissions and scholarships. This personalized approach fosters academic success.
Conclusion
Texas Homeschooling requirements are essential to ensure a successful homeschooling journey. By keeping thorough records, adhering to testing standards, and exploring funding options, you can navigate the administrative side of homeschooling effectively. Building a supportive homeschooling network and collaborating with schools can provide valuable resources and opportunities for your child's education.
If you have any further questions, feel free to get in touch with Great Homeschool Conventions today.