---
Do you feel that your children receive enough time and attention in school? When considering homeschooling vs public schooling, homeschooling offers many rewards and tools for students that help set them up for a brighter future.

If you're on the fence about whether or not you should homeschool your kiddo, take a trip down memory lane and try remembering what school was like when you were a child.
Were you forced to learn topics and lessons that didn't necessarily reflect the career you wanted later in life? Were you overwhelmed by the number of students in your class while also not feeling like you had enough one-on-one guidance to excel?
Well, these are still common themes your child feels in the modern classroom--and then some.
So, why not offer your child an alternative educational experience? Imagine how life would have been different for you if you had been given this opportunity.
Key Takeaways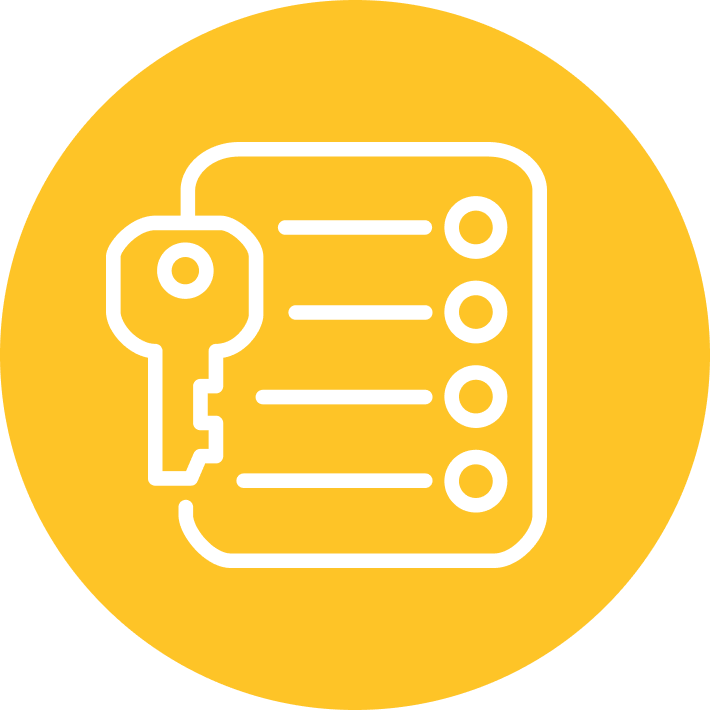 Homeschooling in NJ is easier than in most states because you aren't required to follow a specific curriculum.
Joining a homeschool group or co-op helps you feel a sense of community and have guidance throughout the transition from public school.
Homeschooled children are able to obtain a high school diploma after completing their GED.
What You Need to Know About Homeschooling in NJ
Are you overwhelmed with trying to decipher the homeschool laws in New Jersey? This doesn't have to be a difficult process. In fact, when you understand what's required of you and your child, the process is pretty smooth.
Don't try to consume too much information at once. Information overload just confuses you and makes homeschooling seem impossible. Take a few deep breaths and pause for a moment.
Remember why you're doing this. You want to give your child a better educational experience and set them up for a successful future.
Much like owning a car for the first time or reporting for jury duty, there's a lot of unnecessary stress surrounding homeschooling. The laws are simple and straightforward; all you need to do is comply.
New Jersey Homeschool Laws
Is your child already enrolled in public school? If so, you're going to want to contact your local school district to let them know you plan to homeschool your child.
This isn't meant to challenge your decision, and you won't be met with the school district trying to persuade you. This is simply just to inform the school of your child's whereabouts since they will no longer be in class.
Also, the school district may check in with you and your child periodically to ensure you follow certain laws if a question arises. This is standard and not something you should experience very often, but just in case, you want to make sure you're following all of the state's requirements.
Say Goodbye to Testing
You remember how much of a pain testing was in school. Sure, you've paid attention in class and had a good sense of the subject matter, but testing wasn't your strong suit for some reason. Or, even if it was, there was just something about the process that didn't seem to accurately reflect your knowledge and abilities.
Luckily, New Jersey homeschooled students aren't required to participate in district or state testing. Yay! Even so, there may be tests available provided by the curriculum and program you decide to choose.
You Have The Power to Choose What Your Child Learns
That brings us to the next topic: What are you supposed to teach your child?
It's up to you!
New Jersey doesn't require homeschooled students to follow a regular school curriculum. This gives you the creativity to choose a program that not only teaches your child essential material but also allows them to hone in on their special interests and talents.
Childhood should be a time when your child is able to develop their authentic self and explore all of the possibilities available to them. Traditional schools can be restrictive and not supportive of individuality.
Let your child shine and blossom into who they're meant to be, breaking down any barriers that tell them otherwise.
When choosing a curriculum, you want to make sure they're learning essential tools that are relatively similar to what they'd gain in public or private schools, such as reading, history, grammar, science, etc. But you have more space to include more niche teachings.
The way the local school district's curriculum is set up doesn't provide the right foundation for many students. Just think about how much the job market has changed since you were in school. What options did you have back then?
Without a doubt, the options that will be available to your child when they graduate will be much faster and less traditional than back then.
There are plenty of online programs and courses that you can implement as your child's curriculum. Many of these programs are available for students of all ages and regardless of their state.
Even if you want to maintain a sense of familiarity with your child's learning, New Jersey allows you to acquire copies of the regular school curriculum documentation.
You Don't Have to Be Certified to Teach
Didn't get your teaching degree? No problem. New Jersey homeschooling laws don't require a parent or guardian to have a teaching certificate in order to educate children.
Taking on the role of a teacher can be challenging, but with the right preparation and patience, it creates a rewarding experience for you and your child.
You have a bond that stretches past the child-parent relationship; you're now the one who teaches them about the world they live in and guides them into developing their own sense of perspective and intelligence.
Homeschooling your child is truly one of the greatest gifts you can give both your child and yourself.
Will Your Child Get a High School Diploma?
Are you worried your child won't have access to receiving a high school diploma while being homeschooled? While your child won't receive a diploma from the local school board simply by completing your curriculum, they can still receive one by completing one extra measure.
If your child completes the General Educational Development Test (GED), they are then able to receive a New Jersey high school diploma. The GED is a high school proficiency assessment to ensure your child has learned at least the essential tools needed to excel in the real world.
Regardless of the homeschool program you choose to enroll your child in, there will be enough information throughout that can prepare them for passing the GED.
Even though your child won't be walking across a gymnasium stage sporting a graduation gown while you cheer from the bleachers, this doesn't mean you can't still give them a graduation celebration.
Throw a party, buy them their own gown online, and celebrate the years they've spent in school, regardless of where they attend or what program they follow.
Find Your Tribe
Do you feel isolated or alone on your homeschool journey? Did you know that there are New Jersey homeschool groups and co-ops of families that all come together to help grow, teach, and learn as a group?
Joining a homeschool group or co-op, such as the North Jersey Homeschool Associations (NJHSA), is a wonderful way for you and your child to connect with other families and have a sense of community.
There are certain experiences of public school that do truly benefit your child's growth, such as socialization and participating in extracurricular or sports activities.

Some groups come together to teach small groups of children to keep them social and active throughout their education. They also may offer fun field trips and activities that your child can join to give them the full experience.
You don't have to go about this alone, and with the right community, you can find the support and guidance needed to provide your child with the best education experience out there.
Regardless of the reason behind wanting to homeschool your child, it's valid, it's possible, and it's one of the best steps you can take to set them up for the future.