---
Did you know that almost 5% of students in the Peach State are homeschooled?

It's true.
That number has risen substantially since the pandemic, up 18% since 2019. Once schools closed and kids were forced to "do school at home," many families realized it worked better for them and didn't go back when schools reopened.
If you're considering homeschooling in Georgia, keep reading - this post will tell you all you need to know about homeschooling laws, choosing a homeschool curriculum, and resources to help support you.
Let's get to it.
Benefits of Homeschooling
In Georgia, one of the greatest benefits of homeschooling is the unbridled access to the highest standard of education without the price tag of a private school. More and more families are realizing this and choosing to homeschool.
While the average annual tuition for private school in Georgia is around $11,000, the average annual cost to homeschool is a fraction of that - between $500 and $2,500.
However, between the quality of the programs available and the number of devoted homeschool groups in the state, homeschool students achieve similar or better academic results as their peers who attend public or private school.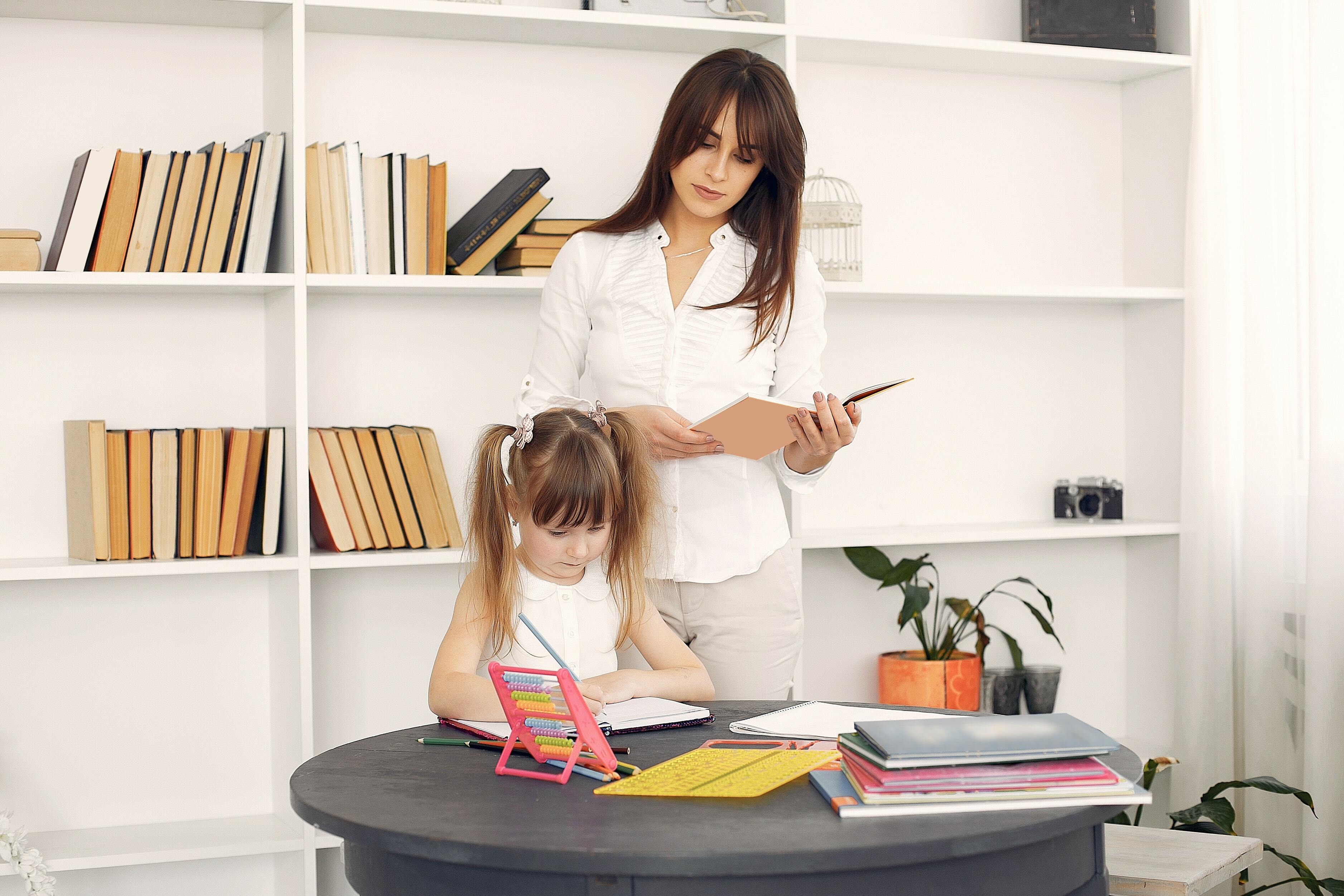 While statistics and price tags like these can be exciting, it's important to start off on the right foot when transitioning to homeschooling. Each state has their own laws and regulations so homeschooling in GA will be very different than homeschooling in TN. That starts with understanding homeschool regulations.
Georgia Homeschool Laws
Homeschooling in GA is relatively straightforward. Under the homeschool statute, parents must follow six steps to remain compliant.
Step 1: Ensure the person/people homeschooling your child are qualified
Whomever is responsible for teaching the homeschooled student must have a high school diploma or a GED.
Step 2: Submit an annual declaration of intent
Within 30 days of when you begin homeschooling and every year by September 1, you must submit a "declaration of intent to utilize a home study program" to the Georgia Department of Education. You can find printable versions of the declaration on the DoE's website.
Step 3: Provide the required number of days instruction

Each school year, your home study program must provide the equivalent of 180 days of education. Each school day must consist of at least four and a half hours unless your child is physically unable to comply with this requirement.
Step 4: Required subjects
You must provide a basic academic educational program including reading, language arts, mathematics, social studies, and science.
Step 5: Annual Progress Reports
Following each school year, you must write a progress report for your child in each of the required subjects. Keep this report in your records for at least three years. It doesn't have to be submitted to public school officials.
Step 6: Test your child at least once every three years after they complete third grade

Beginning at the end of third grade, your child must be tested at least every three years. Learn more about testing and evaluation options here.
The Dexter Mosely Act
There's been an addition to Georgia law that allows for homeschool students in grades 6-12 to participate in extracurricular and interscholastic activities in their local public school system.
There are, of course, guidelines which must be followed, but this new law offers homeschoolers a wealth of opportunities and should definitely be explored.
Getting Started with Georgia Homeschooling
Once you're familiar with the rules and regulations, it's time to choose the right homeschool curriculum for you and your student. The choices are nearly endless but don't let that intimidate you. Start by deciding if you'd rather teach from textbooks and workbooks or from a tablet and computer.
Printed versus online programs (or a mix of both) is usually the first choice parents make about curriculum. It's worth pointing out that you don't have to stick with your first choice if it turns out not to fit quite right. You can always make changes and experiment later.
Another choice you'll need to make is whether you'll teach a faith-based curriculum. There are plenty available from established, reputable companies, so you'll have options.
If you prefer a secular perspective, there are many of great options there as well.
Also consider whether you need a program that can accommodate special needs. Some programs offer exceptional special needs consideration while others don't. If this is a priority for you, keep it in mind while doing your research.
Finally, once you land on a curriculum or program that seems like a good fit, supplement it with additional resources. These can come from your local library, sources you find online, or some of the resources we have listed below. Homeschool groups and associations are a great place to find additional support and fun ways to expand your home education plan.
Homeschooling Resources
Homeschooling is a journey that requires support and resources. The best place to find these is in your own community. With over 91,000 homeschool students in the state, you're bound to find some kindred spirits nearby.
Homeschool Groups
There are many homeschool associations and groups that serve homeschool families across the state of Georgia. Some offer resources state-wide while others are localized to a specific city or county. Here are a few worth checking out.
Georgia Home Education Association (GHEA) is a non-profit organization that's been supporting homeschool families in Georgia since 1992. Their website is loaded with information, resources, and events to attend. It's your one-stop-shop for all things "Georgia homeschool."
Located in the community of the central Savannah River area, the CSRA Home Education Association (CSRAHEA) is a Christian homeschooling group that provides support and resources to its members. Membership dues are an affordable $25 per student and benefits include testing compliant with Georgia homeschooling laws, group events, co-ops, and field trips, and, for high school graduation, a full ceremony with cap and gown.
Atlanta Secular Homeschool has a Facebook group where members share experiences, plan events, and help support each other throughout their homeschool journeys.
If none of these groups strike your fancy, simply Google "homeschool groups near me" and you're sure to find one that's a great fit for you and your family.
Your Homeschool Journey
Georgia has made homeschooling easily accessible to its residents and its residents are taking full advantage. Is it right for you and your family? Most who try it never go back... and never regret their decision to start homeschooling.
When you're ready to take that first step, make sure you read up on the rules, follow them closely, and research your options. But also remember that homeschooling should be fun! For you and your student!
Learning together should be joyful. So, go learn something new, explore a new place, teach your child that learning is fun. And it's more fun together.