---
Do you have a child that's about to enter the high school phase of their education? Or maybe your child is already in high school, and you're considering homeschooling them.

While finding a homeschool program for a child of any age is important, it's extra important when it comes to a high school student.
Why is that?
Well, think of high school as your child's final test. Depending on their future plans, they need to prove that they have what it takes to be successful in college or learn essential skills that will help make an easy transition into a job or career.
So, if you're here, you're probably wondering what are the best homeschooling programs?
Before you start your search, you should know there are a few steps to take to ensure you choose a program.
Want to know more? Find out below!
Key Takeaways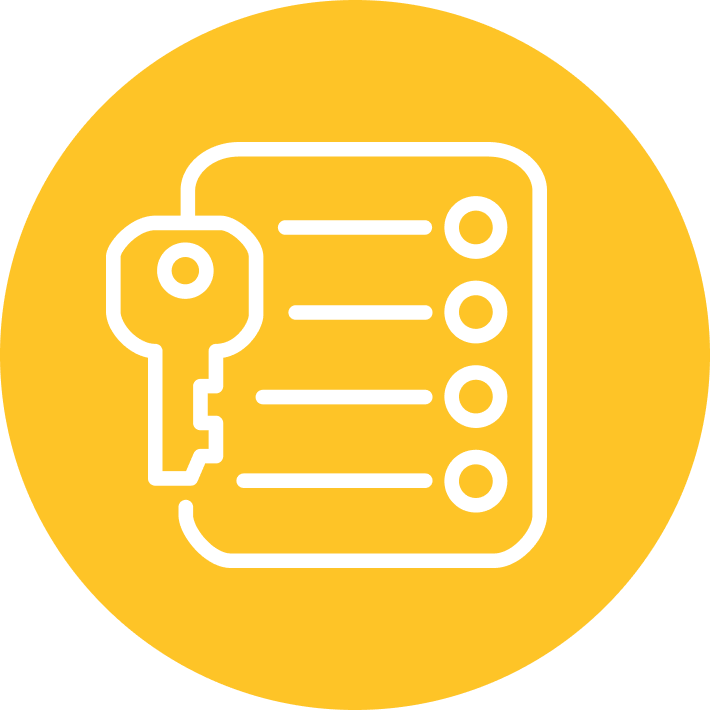 High school homeschooling is one of the most important periods of your child's education.
High school programs may include Advanced Placement classes that prepare your child for learning college-level material.
There are many types of high school programs, such as online, book-based, or a combination of methods.
Consider the Curriculum
Are you up to date on your state's homeschooling laws?
If you're new to homeschooling, you may not know that some states have laws set in place that still apply to homeschooled children.
These laws range anywhere from attendance, record keeping, and certain subjects your child is still required to learn. Before selecting a homeschool program, ensure you understand what's expected of you as a parent.
The good news is, even if a state has curriculum requirements, these subjects are essential to your child's development and won't take too much away from your family's independence. For example, say your state requires your child to learn mathematics; you have the free range as to what type of mathematics your child learns.
Of course, it's always best to keep your child somewhat aligned with the basics of what they'd learn in traditional school, making sure they can read, write, and things like that.
Check In With Your Local School District's High School Curriculum
A great homeschool program offers a well-rounded curriculum for your child. It's important to shop around until you find a program that's in alignment with your high schooler's needs and abilities.
Not sure what type of curriculum to look for? No problem.
Did you know that you can contact your local school district and request a copy of the curriculum requirements for public school students at their age?
Now, you don't have to follow this completely, but if you're unsure of what subjects to look for in a program, having a predetermined curriculum can give you an idea of what's important.
Many high school curriculum programs have just about everything your child needs to succeed. There are programs that include basic subjects, such as mathematics, English, history, and science. At the same time, others may include fun electives to help your child develop their talents and hone in on their skills outside of the standard subject matter.
Seek Out AP Classes
How do you plan to prepare your child for college?
Are you familiar with Advanced Placement (AP) classes? Many homeschool high school programs offer these classes as they are a great way to get your child used to learning college-level courses.
If you're unsure whether your child is ready to start AP classes, see if you can find a program that offers a free or affordable trial course. That way, you can decide whether it's something to include in your curriculum or not.
AP classes aren't necessary; we see many homeschool students excel throughout their high school and college years without them. These classes are meant to challenge your child, prepare them for college, and give them a head start before they make the college transition.
Talk With Your Child About Their Future Goals
Do you know your child's game plan after graduation? Do they plan to go to college? Do they plan to go straight into a career?
It's important that you understand what your child plans to do after high school. This allows you to find a program that has the tools they need. For example, say your child knows they don't plan on attending college but wants to transition into a certain career field. You can find a program that offers elective courses or an online program specific to that career to incorporate into your child's daily schedule.
Or, if your child plans on going to college, find a program with the right subjects, classes, assistance, and guidance to help them succeed in their education so that they can receive a diploma after grade 12.
Consider Joining a Highschool Homeschool Co-op
If your child is graduating middle school, you may not know what to expect when it comes to receiving a high school diploma as a homeschooled student. There's a lot of helpful information online, but nothing quite compares to first-hand experience.
That's why joining a homeschool co-op or group is something we highly recommend for parents. Not only does this give your child the opportunity to socialize with other high school students, but it also gives you a chance to connect with other parents.
See what worked and didn't work for them, get advice on how to prepare your child to receive their diploma, and see what programs are favored within the community. Homeschooling doesn't have to be a solo journey; regardless of where you live, a community can help you through the process.
Spanish Academy
Spanish Academy offers online homeschool programs for high school students, focusing on Spanish language learning.
Customized curriculum tailored to each student's proficiency level and goals.

Live one-on-one lessons with certified Spanish teachers.

Interactive activities, games, and resources to enhance language skills.

Flexible scheduling options to accommodate individual needs.
Fusion Global Academy
Fusion Global Academy provides online homeschool programs with a personalized approach to education.

Individualized learning plans to meet the unique needs and interests of each student.

Small class sizes with highly qualified teachers for personalized attention.

A wide range of elective courses to explore diverse subjects.

Collaborative online platform for student engagement and interaction.
Enlightium Academy
Enlightium Academy offers online homeschool programs with a comprehensive and flexible curriculum.
An accredited program that meets state and national standards.

Self-paced learning with the ability to start anytime during the year.

Dedicated academic advisor for personalized support and guidance.

Access to a variety of electives, Advanced Placement (AP), and Dual Credit courses.
Sonlight
Sonlight provides a literature-based homeschool curriculum that focuses on a comprehensive and interdisciplinary approach.
Rich selection of classic and contemporary literature to foster a love for reading and critical thinking skills.

Integrated curriculum across subjects like history, literature, and Bible studies.

Instructor's guides and detailed lesson plans for ease of use.

Supportive community and resources for homeschool parents and students.
K12 Homeschool
K12 Homeschool offers a diverse online curriculum covering core subjects and elective courses.
Engaging multimedia-rich lessons for interactive learning experiences.

Certified teachers provide instruction and support.

Access to a wide range of courses, including Advanced Placement (AP) options.

Individualized learning plans and progress tracking tools.
Homeschool Academy
Homeschool Academy provides a comprehensive online curriculum covering various subjects and grade levels.
Standards-aligned courses with engaging multimedia resources.

Self-paced learning with progress tracking and assessments.

Certified teachers are available for support and guidance.

Access to a variety of elective courses to supplement core subjects.
edX
EdX offers an online school and courses from top universities and institutions, allowing high school students to explore various subjects.
Diverse selection of courses across different disciplines, including math, science, humanities, and more.

Courses designed and delivered by renowned universities and experts.

Flexibility to learn at your own pace with on-demand video lectures.

Option to earn certificates of completion or even college credit in some cases.
No Program Is Perfect
Regardless of the high school program you choose, nothing will ever be perfect. You can only do so much to give your child a great educational experience; the time students spend learning the material is what counts. Whether your child struggles in language arts, history, or science, be there for them, helping them along the way.
High school grades are one of the most important aspects of your child's education; they dictate what colleges they can get into and how much they can achieve thereafter. Whether you need online homeschool programs or a program that's book based, there's a little something for everyone located in the list above.