---
Does your child not perform well in a traditional classroom setting?
They're not alone.
Your child deserves an educational experience that allows them to learn in a setting that supports their abilities and individual needs. Homeschooling allows you to say, "I get to choose" when it comes to your child's education.
New to homeschooling? Let us help you.
There's more to school than sitting in a classroom all day, listening to a teacher who doesn't have the time to dedicate individual guidance to each student.
In this article, you'll learn what makes a homeschool curriculum great and how an online program can benefit your child's education and set them up for success in the future.
Key Points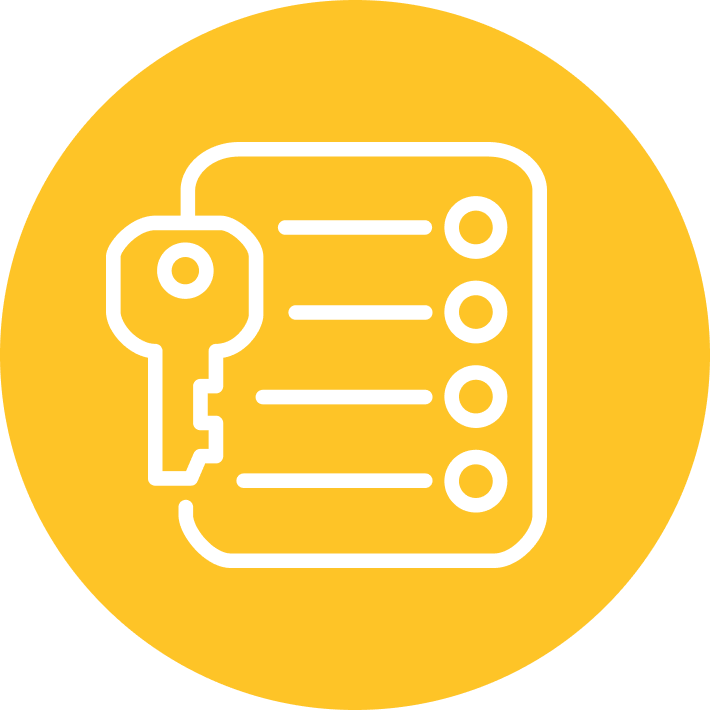 Online homeschooling programs are versatile and convenient.
You can choose whole online curriculums or individual subjects.
It's essential to find an online curriculum that's in alignment with your state's homeschool laws.
Why Homeschooling is Superior
Do you know any parents that homeschool their children? If so, it's likely you've heard all of the reasons why they love homeschooling so much. There are many benefits of homeschooling that just aren't available in a traditional public or private school.
Go At Their Own Pace
Does your child learn at a slower or faster rate than other children their age?
This can be challenging in a traditional classroom setting because they're expected to move along with the class even if they fall further ahead. Homeschooling allows your children to go at their own pace and move through lessons in a comfortable manner.
Say your child excels in social studies but has trouble in math. Homeschooling allows you to add more time into their daily schedule to focus on math, giving them enough time to learn the lesson before transitioning to the next subject.
This sets them up for future success because it ensures they learn the material. Your child doesn't have to worry about getting held back at the end of the semester or year because they have the tools they need to learn, grow, and succeed.
Flexible Schedules
Let's face it; some children don't like learning early in the morning. You remember the days of walking into a class at 8 am, still tired from the night before.
Your teacher walks to the front of the class and instructs you to open your science book to page 89. They begin a lecture on life cycles, and you slowly feel yourself slipping back into a sleepy haze.
How can you truly learn in this state? Not all students have trouble learning in the morning; some have trouble later in the day and experience a drop in energy.
Unfortunately, traditional schools don't allow your child to say, "I need a little more time to wake up," or "I'm not functioning at my best right now." Instead, they're expected to push forward and learn to the best of their abilities, even if it's not even possible.
A homeschool schedule is fully customizable and flexible. What works for your child? Create a schedule that suits your child's learning needs and your family's needs as a whole.
Say you want to plan a family vacation to Mexico. Instead of worrying about how your children are going to stay on track at school, you can bring their school with them. Online homeschooling programs allow your child to learn regardless of where they're at in the world. These programs provide unmatched flexibility and give you and your child the freedom to live on your own terms without sacrificing their education.
Accountability
How accountable is your child?
Children need a sense of accountability in order to make sound decisions for themselves in the future. Homeschooling is all about accountability not only for you but for your child as well.
Online programs teach your child the importance of accountability for their work and time. They learn how to stay on track, how to stay focused, and the benefit of doing what's expected of them.
Of course, it's important for you to monitor their work throughout the week to ensure they stay accountable, but with the right guidance and encouragement, you can teach your child to take pride in everything they do.
This translates into other aspects of their lives. Maybe they play sports, have jobs, or participate in clubs or special projects. As they develop a strong sense of accountability for their work, they become the best version of themselves in every other aspect of their lives.
Why Children Love Online Classes
Talk to your child and ask them what classes they excel in and their preferred classroom environments. We've found that many students prefer working on a computer using an online curriculum.
Children love online classes because it gives them a sense of ownership over their studies and allows them to be independent. Some children don't enjoy learning alongside others and prefer to learn on their own, where they can process information and circle back if needed.
Online classes are also much more visual, which some children prefer. Instead of listening to a teacher speak at the front of the room for an hour, online schools provide engaging video lessons, diagrams, images, and text that give your child everything they need to retain the information.
An online program also lets your child stay on a topic for as long as they need. Instead of having to take a laundry list of notes throughout the lesson, it's easy to go back to a lesson plan and watch or listen to it again. This is something that isn't available in traditional classroom settings and can positively impact your child's learning.
Whether you have high school students or children in middle or elementary school, online homeschool programs are the way to go.
How to Choose an Online Homeschooling Program
Homeschool parents need to make sure they find an online program that is aligned with what their child is required to learn. Some states have strict curriculum guidelines even for homeschooled students.
Do you know your state's homeschool laws?
If not, it's important to stay up to date to make sure you're compliant. You may jeopardize your child's ability to learn from home without a proper understanding of what's expected of you as a parent.
Usually, states require basic subjects to be included in the curriculum. These subjects may be reading, math, science, history, language arts, and so forth. There are still many states that don't have requirements for homeschoolers regarding their curriculum, so you have free range to decide what's best for your child to learn.
If you live in a state that doesn't have strict curriculum requirements, make sure to include subjects that will benefit your child in the long run. Do they plan to go to college? Figure out what subjects are expected of college students and incorporate them throughout the duration of their primary education.
There are other laws, such as attendance, teacher credentials, and record keeping. These laws are in place to provide guidance on how to make sure your child gets the most out of their home school experience.
What to Look for in an Online Program
An accredited online school provides your child with a superior learning experience. They include lessons, videos, activities, and tests to assess how your child's doing in a particular subject.
When searching for an online program, it's easy to get overwhelmed by all of the available options. What's most important for your child's education?
Is it for them to understand basic subjects? Participate in electives? Have a religion-based curriculum such as Catholic or Christian homeschooling programs? These are all things to take into consideration.
Online programs are versatile, and you can find one that has everything your child needs to create a comfortable and enjoyable learning experience.
5 Best Online Homeschool Programs
Don't get lost in the endless options for online homeschooling. We've done the research to help you find the best online programs for you and your family.
Connections Academy

Connection Academy is an online public school program designed to provide your child with the best possible educational experience. They offer classes for children K-12 and even provide some college prep material. They offer health and PE, humanities, interdisciplinary, language arts, mathematics, science, social studies, technology, and more!
As you can see, Connections Academy's curriculum is well-rounded and just what your child needs to prepare themselves for college. Their site allows you to request sample lessons for specific subjects so you can see if their service is right for you and your child.
If your child is considered "gifted" or "advanced" for their age, there are curriculum options for you to choose from. These virtual public schools also provide subject matter for children with special needs.
Calvert Homeschool
Calvert Homeschool understands the importance of education starting at a young age. Not only do they offer a curriculum for students K-12, but they also have a preschool program for early learners. If your child is in preschool - second grade, you can also choose from their colorful in-print courses.
Calvert prides itself on providing your child with fun and engaging online material to keep your child on track throughout the day. The program has an automatic grading system making it easy for you to keep track of your child's progress without having to keep records of your own.
If you already have a curriculum program but feel it's missing an essential subject, you can purchase individual subjects through Calvert's online store. If you're on the fence about whether this program is right for you, make use of Calvert's 30-day free trial and see how your child likes it.
Bridgeway Academy
Bridgeway Academy is an accredited K-12 online program. Would you prefer your child learns from a live teacher rather than a video or recording? Bridgeway Academy has a Homeschool Live Program that provides online classes in real time with certified teachers. This makes it easy for your child to stay engaged and ask questions as they progress throughout their day.
You don't have to opt for all live classes; you can choose a mixture of the two and include them in your child's schedule. Whether you have a high school student or one in a lower grade, Bridgeway Academy offers a robust curriculum for each grade.
You don't have to worry if your child is learning the foundational skills they need to succeed in the future; these online programs ensure they include plenty of useful skills and knowledge to support your child's development.
The Keystone School

The Keystone School provides flexible online learning programs for students of all ages. Whether you're looking for a homeschool program for children K-12 or as an adult, Keystone has you covered. This virtual school provides one-on-one support for students throughout the day, providing guidance as needed.

Your child joins a network of teachers, staff, student success advisors, counselors, and other students where they can feel a sense of community. All teachers are licensed and certified, and many members of the staff hold master's or doctoral degrees.

Keystone makes it simple for parents to check in on their child's work by giving them access to the Keystone Support Application, which tracks your child's work.
Time 4 Learning
Time 4 Learning is one of the most fun and engaging online programs your child can join! The courses use exciting activities to teach basic subject matter, keeping your child on track. They offer material for Pre-K, elementary, middle, and high school students.
Your child develops essential skills through interactive activities and has the opportunity to apply the material they learn to their everyday lives. Time 4 Learning teaches math, language arts, social studies, and science and has an automatic grading system that makes it easy to keep track of your child's progress and keep daily records.
The Transition to Online Homeschooling
If your child goes to a traditional brick and mortar school, the transition from homeschooling can be a challenge. Finding ways to make the transition comfortable and easy without overwhelming your child is important.
Take Breaks

Don't try to throw your child in full force right away. They need time to adjust to the new setting of learning from home. Start slowly and check in with your child each hour to see where they are. If they need a break, let them go outside, use their phone, have a snack, or watch TV. By incorporating these breaks, your child is able to stay engaged and comfortable throughout the first few days or weeks of their homeschool transition.
Create a Comfortable Environment
Now that your child learns from home, they can enjoy the special perks that come with homeschooling. House rules are up to you, and if you want your child to have more freedom than what they had at a traditional school, allow them to have it! Let them have their favorite drinks and snacks at their desk.
Play fun music in the background if they need a little more engagement. Buy a comfortable chair and hang fun artwork around your child's workspace. Basically, do everything in your power to make your home a comfortable place for them to learn.
Have Patience
Don't be surprised if it takes a bit for your child to adjust to online homeschooling. During this time, it's important that you be there for them, offer them support, and show them compassion when they struggle. With enough time passed, your child will get used to the homeschool environment and blossom into the best student they can be.
Start Exploring
Now that you've found 5 of the best online homeschool programs, it's time to get exploring! Take your time choosing a program; make sure it's right for your child. Make use of any sample subjects the sites offer and involve your child in the process. Regardless of your chosen program, you're taking the first step towards bettering your child's educational experience and setting them up for an amazing educational experience.