---
Is it important for your child to have a faith-based educational experience?

In traditional public schools, there isn't really a place for your child to express and learn about their Christian faith.
There's a simple solution: homeschooling!
Yes, homeschooling is a wonderful option for Christian parents as it gives you the freedom to provide your child with a curriculum that's in alignment with your values and beliefs.
Key Points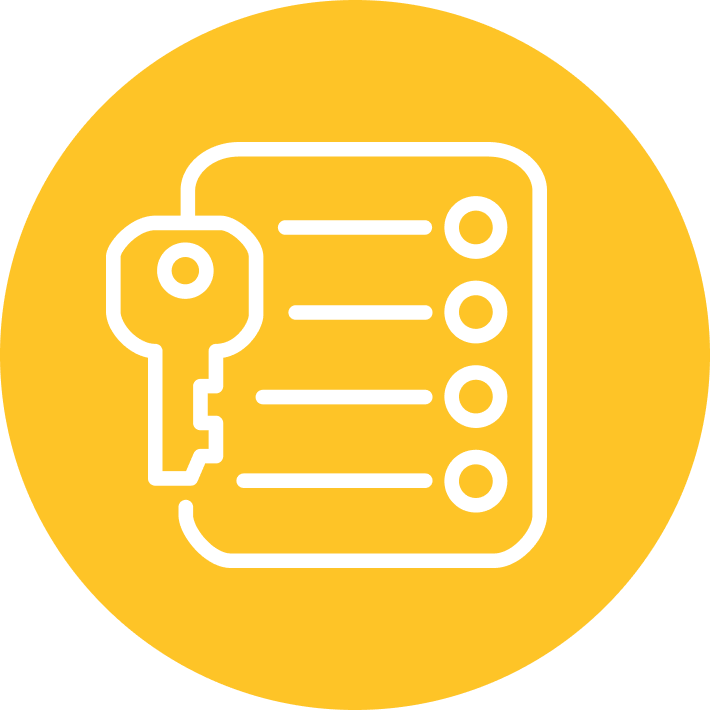 A Christian homeschool program teaches your child a biblical worldview.
Subjects are taught from the perspective of the Bible.
These programs come in many forms (online, literature, group).
What is a Christian Homeschool Program?
A Christian homeschool program is designed with biblical influences. Your child follows a biblically based curriculum that tends to veer from a standard curriculum.
Your faith is one of the most important aspects of your life.
What if your child could learn reading, language arts, and history but from a biblical worldview?
As a Christian parent, it's your duty to teach your child the way of God, which doesn't stop at their education. Everything your child learns in these programs isn't just about Christianity; they still learn essential subject matter that sets them up for future success.
These programs help develop your child's character and help them strengthen their understanding of their faith.
Traditional homeschool programs follow a basic understanding of certain subjects, while a Christian homeschool curriculum teaches these subjects in accordance with their accuracy based on the Bible.
How to Choose the Right Christian Homeschool Program
There are many Christian homeschool curriculum programs out there, and it's important to find one that suits your needs and your child's. The best Christian homeschool curriculum for your child contains lesson plans and tools that your child is able to effectively participate in.
For example, does your child have trouble learning on a computer?
Don't worry; there are still options out there for you.
Some homeschool programs are book-based and require little to no computer work.
Or, if your child prefers to work online, there are plenty of online classes for you to choose from. Spend time getting to know your child. If they're currently in public school transitioning to homeschooling, figure out what worked and what didn't.
It can be helpful to reach out to their teachers to get an idea of their strengths and weaknesses. Every child learns differently, so knowing your child's learning style is important.
The great thing about homeschooling programs, especially Christian ones, is that they often contain multiple ways of learning.
Homeschool programs understand that children have different needs and do their best to cater to your kiddo.
You also want to make sure your Christian homeschool program meets the state requirements for your area. Some states have certain subject requirements that homeschool parents have to follow. Otherwise, there could be issues down the road.
Most of the required subjects are reading, history, those types of things. These are all topics you want your child to learn anyways, as they are usually necessary for them to understand when they enter college.
What Type of Program is Right For You?
There are many different types of Christian homeschool programs. These are the most common types.
Online
An online program usually contains fun video lessons, interactive assignments, and tests to see where your child is at throughout the week. Working online gives your child a sense of independence that teaches them the importance of hard work and dedication.
Online programs can be very helpful for children that learn slower as they allow them to circle back to the information they need a little more time with. These programs also track your child's progress, and many automatically make it easy for you to keep records.
Literature
A literature-based program teaches your child from books. This is great for students who prefer tangible material rather than an online curriculum. There are many Christian programs that include books, so you're able to find one that works best for your family. Depending on your needs and preference, these programs can usually be bought by subject or grade.
Group

There are also group-based programs that you can join! This allows you to connect with other homeschool families a few times a week and allows your child to make some friends along the way. You can incorporate group-based learning along with other programs as well to give your child a full spectrum educational experience.
Top 5 Christian Homeschool Programs
Abeka
Are you looking for a Christian-based curriculum for your homeschooled children? Look no further than Abeka. Abeka offers an incredible selection of textbooks and materials designed to make it easy to provide a well-rounded schooling experience with a Biblical perspective.
Their comprehensive syllabus covers all the core school subjects from Preschool through High School, giving homeschool parents the confidence that their kids are receiving a quality education.
Get ready to watch your children grow in knowledge and faith as they take their learning to the next level with the Christian educational framework provided by Abeka.
Sonlight
How does a literature-based homeschool program sound? Sonlight teaches your child a Christian education through books and reading. This is great for students who don't do well with an online approach.
Sunlight teaches history, math, science, and more! Whether you need an entire curriculum or just a subject, Sonlight gives you that option. If your child is having a difficult time transitioning out of public school and isn't quite sure an online curriculum is right for them, this literature-based program is a great choice. It provides everything your child needs while offering them a sense of familiarity, which helps make their transition smoother.
Classical Conversations
Is having a community an important component of your child's education? Classical Conversations is a community-focused Christian academy that you and your child can join.
Your child learns critical thinking skills and essential subjects alongside other students and families, offering each other support when needed. To find a community, simply enter your location on their site and see what options are available to you.
They show you which programs are offered in your area, who the director is, and when they plan to meet. They also have an international program, testing services, and a college degree program.
Ignite Christian Academy
Ignite Christian Academy is a comprehensive online homeschool program that makes learning fun and easy for your child. Lessons include fun animations, engaging videos, and exciting games, giving your child everything they need to learn the material.

The command center puts coursework, grades, and upcoming events all in one place, making it easy for your child to stay on track. They also provide a communication center where your child and their teacher can stay in contact throughout the day. The great thing about this program is that it's also customizable based on your child's individual needs.
Christian Schools International
Are you a parent looking to learn how to properly provide your child with a Christian homeschool program? Check out Christian Schools International, where you can find PreK - 12th grade curriculums. If having a Christian worldview is important to you and your family, you'll love the faith-based study programs on this site.
Students learn by studying biblical stories, characters, the old testament, and hands-on programs. Homeschool families can shop between different program offerings to find the best fit for their children.
Where you're looking for an online program, an offline curriculum, or a classical education, there's an option for you on the list above. Include your child in the process and let them have a voice in what learning style works best for them. This is your opportunity to let your values shine and strengthen your child's understanding of your faith.