---
Are you considering homeschooling your children? If so, you've come to the right place. The Great Homeschool Conventions will explore the best homeschooling programs available and help you decide on your child's education. We've covered you! From comparing different homeschool programs to finding the best-accredited and online schools! We will also explore the best homeschool curriculum options, including popular choices like Calvert, K12, Bridgewater, Oak Meadow, Liberty University, and Houghton Mifflin Harcourt.

At Great Homeschool Conventions, we will guide you through getting started with homeschooling, choosing the right curriculum, understanding different homeschooling methods, and even finding socialization opportunities for homeschoolers. Which is the best homeschooling program you will choose to unlock your child's potential? Let's find out together!
Are You Considering Homeschooling For Your Children?
Homeschooling offers a flexible and personalized education. Research different programs to find one that aligns with your goals and values. Consider curriculum, teaching methods, and support resources. Create a structured schedule and connect with other homeschooling families or support networks for guidance and socialization. Public and private schools are also options for a more structured and traditional education experience.

Comparing Different Homeschool Programs For Your Children
Considering homeschooling for your children? Take the time to research and compare different the best homeschooling programs to find the best fit for their education. Homeschool programs offer unique curricula, teaching methods, and support resources. You can discover the perfect program that aligns with your educational goals and values by exploring your options.
When comparing homeschool programs, it's crucial to consider curriculum, flexibility, support, cost, and accreditation. Evaluate the curriculum offered by each program, ensuring it covers a wide range of subjects such as language arts, math, social studies, and science. Look for flexibility in terms of scheduling and pace of learning, allowing your children to learn at their speed. Assess the level of support provided, including access to teachers, online resources, and parent communities. Consider the cost, keeping in mind any additional materials or resources required. If accreditation is important, research whether a recognized body accredits the program.
Comparing homeschool programs enables you to make an informed decision, ensuring your children receive the best education tailored to their needs. Start your homeschooling journey by exploring different programs, and discover the perfect fit for your child's educational excellence.
The Best Homeschooling Programs Curriculum
Finding the best homeschool curriculum is significant in ensuring your child's educational success. With homeschooling, you can tailor the curriculum to your child's needs and learning style. It's essential to consider a curriculum that aligns with your educational goals and values, providing comprehensive coverage of different subject areas. Researching and reviewing various curricula can help you make an informed choice. Look for programs that offer a wide range of subjects, from language arts to social studies, and cater to different grade levels. Accreditation, support, flexibility, and cost are also important factors.
Remember, homeschooling is a journey, and choosing the right curriculum is a vital foundation for your child's education.

Calvert
Calvert, a distinguished homeschool program with a century of experience, is one of the best homeschooling programs available. Calvert empowers students to learn at their own pace by offering a comprehensive curriculum that caters to core subjects such as math, science, language arts, and social studies. With a range of online resources, textbooks, and hands-on materials, the program provides an immersive learning experience. Calvert goes beyond academics by providing essential support services to parents, including access to certified teachers and personalized guidance.
Discover the excellence of Calvert as you embark on your homeschooling journey.

K12
K12 is a renowned homeschooling program that caters to students from kindergarten, middle school to K-12. It provides a comprehensive education with online lessons, textbooks, and materials that cover different subjects, including language arts, math, science, and social studies. The program's personalized learning plans and individualized support from certified teachers ensure that each student receives the attention they need to succeed. K12 allows for flexibility in scheduling and pacing, making it a great choice for homeschoolers with varying needs.
With its academic excellence and college readiness track record, K12 is considered one of the best homeschooling programs for your child's education.

Bridgewater
Bridgewater is a dedicated section that delves into the world of homeschooling, providing valuable information and insights. Whether you are a beginner considering homeschooling or a seasoned homeschooler looking for new ideas, this section is here to guide you. We will explore different types of programs, including online courses and traditional curricula, helping you understand the options available. Additionally, we will share reviews and recommendations for some of the top programs on the market, ensuring you have the information to make an informed decision.
Along with practical advice, we will provide tips for successfully implementing a homeschooling program and ensuring academic success. So, join us in this informative and inspiring exploration!
The Keystone School
The Keystone School is renowned for its commitment to providing the best homeschooling programs. With a comprehensive and flexible approach, homeschoolers can enjoy a personalized and individualized learning experience tailored to their needs. From language arts to social studies,
The Keystone School covers an extensive range of subjects, ensuring a well-rounded education. Whether you're a high school student or looking for a program to supplement your child's education, The Keystone School offers a high-quality homeschool program. Accredited and recognized, it provides peace of mind for homeschool parents. With online learning courses and video lessons, students can learn at their own pace, making it a great fit for diverse grade levels.
Moreover, The Keystone School understands the importance of socialization, offering field trips and opportunities for homeschoolers to connect. Start your homeschooling journey with The Keystone School and unleash your child's potential.

Time4Learning
Time4Learning is an exceptional online program that caters to students from pre-K to 12th grade. Offering a vast array of subjects, ranging from math and language arts to science, social studies, and exciting electives like art and music, Time4Learning ensures that homeschoolers receive a well-rounded education. Students at Time4Learning can look forward to interactive lessons and activities designed to foster engagement for your special needs and make learning an enjoyable experience. Parents will appreciate the automated grading and progress tracking tools, allowing them to monitor their child's academic performance effortlessly. With flexible distance learning, students thrive in this user-friendly program.
Time4Learning provides abundant resources and support for parents, including lesson plans and teaching guides, ensuring a smooth journey. Experience the best homeschooling programs with Time4Learning and witness your child's education.
Forest Trail Academy
Forest Trail Academy is a fully accredited program that caters to students of all grade levels. With a rigorous academic curriculum, the academy provides individualized learning plans tailored to each student's unique needs and learning style.
Forest Trail Academy is the best homeschooling program that offers a self-paced, flexible schedule, allowing students to learn at their own pace and explore different subjects, including language arts, social studies, and more. The online homeschool program incorporates interactive lessons, video lessons, and virtual labs to provide an engaging and immersive learning experience.
As one of the best programs available, Forest Trail Academy ensures that students receive a high-quality education from the comfort of their own homes. With its accreditation, the program guarantees that homeschooled students receive recognized credentials for their hard work.
Forest Trail Academy is a great way to supplement or replace traditional schooling, providing students with the flexibility and support they need to succeed.
Laurel Springs School
Laurel Springs School is committed to providing an exceptional homeschooling program for all grade levels. With a dedication to individualized learning, Laurel Springs School allows students to learn at their own pace while receiving a high-quality education. Accredited and recognized for its academic excellence, Laurel Springs School offers a rigorous curriculum that prepares students for future success. Homeschoolers can choose from various curriculum options, tailoring their child's education to their specific needs. With a team of experienced teachers and a wealth of resources, Laurel Springs School is the ideal choice for seeking a top-notch education.
Experience the best homeschooling program at Laurel Springs School and unleash your child's full potential.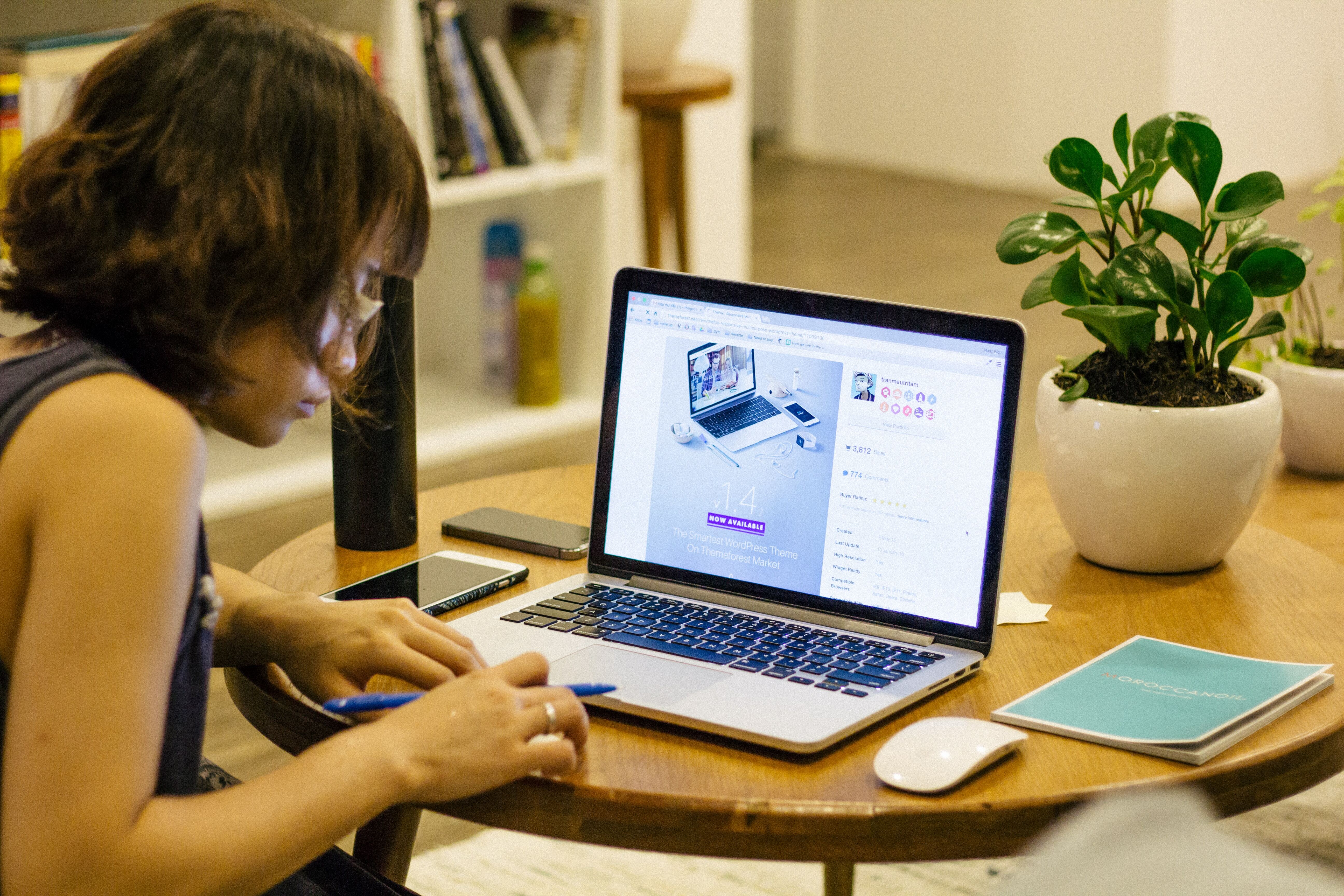 Oak Meadow
Oak Meadow, a well-established program with over 40 years of experience, is committed to providing a quality education beyond academics. Their holistic approach to education embraces creativity and personal growth, ensuring a well-rounded learning experience for homeschooled students. As a flexible homeschool program, Oak Meadow allows families to customize their curriculum, catering to individual interests and learning styles. With an emphasis on experiential learning, students are encouraged to explore hands-on activities, fostering a deep understanding of various subjects.
Oak Meadow goes the extra mile by offering comprehensive support, including access to an online community and personalized guidance from experienced educators.
Embark on your best homeschooling programs journey with Oak Meadow, where a world of possibilities awaits your child's education.

Liberty University
Liberty University, a renowned institution, offers a vast selection of homeschooling programs tailored to meet the diverse needs of homeschoolers. As a respected and accredited provider, they prioritize flexibility and personalization, delivering a high-quality education that nurtures homeschooled students academically and holistically.
Liberty University is a trustworthy ally for parents venturing to provide invaluable support and access to many resources. Highly experienced educators guide parents at every step, empowering them to embark confidently on a rewarding journey. Liberty University allows students to thrive academically and explore their passions through engaging online courses and immersive, hands-on activities.
Discover Liberty University, a partner committed to empowering homeschooling families with the tools they need to foster an inspiring, comprehensive, and successful educational environment for their children.

Houghton Mifflin Harcourt
Houghton Mifflin Harcourt is known for its extensive homeschooling programs, catering to various grade levels and subjects. With their engaging curriculum materials, homeschooling parents can provide their children with a well-rounded education aligned with state standards.
The flexibility offered by Houghton Mifflin Harcourt allows parents to customize the curriculum to suit their child's individual needs and learning preferences. Beyond the curriculum, Houghton Mifflin Harcourt offers online assessments, lesson planning tools, and teacher guides, empowering parents as educators.
As a trusted name in the education industry, Houghton Mifflin Harcourt has garnered praise, making it a top choice for quality homeschooling programs.
Getting Started with Homeschooling Journey
Embarking on the homeschooling journey can be a thrilling and daunting experience. As you begin, it's crucial to be familiar with your area's legal requirements and regulations. Take the time to explore a variety of programs and curricula to find the perfect fit for your child's unique learning style and individual needs. Keep their interests, strengths, and long-term goals in mind while making this decision. Look for homeschooling programs that provide excellent educational materials and offer robust support, valuable resources, and a vibrant community for both students and parents. Establishing a well-planned schedule and routine that accommodates your family's lifestyle while allowing flexibility in learning is vital. Maintaining an organized approach and diligently tracking your child's progress will also ensure they steadily achieve educational milestones.

Variety of Curriculum Choices For Your Learning Style
When homeschooling your children, choosing the best curriculum that suits their needs is important, easy peasy all-in-one homeschool. Various curriculum choices are available, each offering a unique approach to education. The traditional homeschooling curriculum covers core subjects like math, science, language arts, and social studies. The online homeschooling curriculum provides interactive online classes, lessons, and resources for a more engaging learning experience. Unit study curriculum encourages interdisciplinary learning by diving deep into specific themes or topics.
The Charlotte Mason curriculum emphasizes living books, the bible, nature studies, and hands-on activities.
The Montessori curriculum may be a great fit if you prefer a hands-on approach. On the other hand, the Waldorf curriculum focuses on holistic education, creativity, and the arts.
Whatever curriculum you choose, They offer the flexibility and customization needed to ensure your child's the best homeschooling programs tailored to their needs and interests.

Various Homeschooling Methods
When it comes to homeschooling, various methods and approaches are available to meet every child's individual needs. From structured programs to child-led learning, it offers flexibility and customization.
One popular method is traditional homeschooling, which follows a set curriculum and schedule, providing a structured approach to education. Alternatively, unschooling allows learning to happen naturally, without formal lessons or curriculum. Another approach is the Charlotte Mason method, which emphasizes living books, nature study, and hands-on activities. The Montessori method promotes self-directed learning through the use of hands-on materials.
Unit studies integrate multiple subjects into a cohesive theme, making learning more interdisciplinary. Online homeschooling programs provide virtual schools, offering online curriculum and teacher support.
These methods cater to different learning styles and can be tailored to meet the needs of homeschoolers at various grade levels.
What Are The Cons of Using a Homeschooling Program?
Some cons of homeschooling include limited social interaction with peers and potential gaps in curriculum or teaching expertise. It is becoming increasingly popular as it is a great way to customize your child's education. It's important to consider these factors when choosing a program carefully.

Socialization Opportunities for Homeschoolers
It's crucial to consider socialization opportunities for your child's education. Despite common misconceptions, homeschoolers have ample chances to interact with peers and develop essential social skills. Connecting with other homeschooling families through co-ops and support groups foster a sense of community and allows for shared experiences. Engaging in community organizations and clubs that align with your child's interests can lead to meaningful social interactions with like-minded individuals.
Apart from these, extracurricular activities such as joining sports teams or music lessons provide opportunities for socialization and allow your child to explore their talents and interests. Attending homeschool conferences and workshops is a great way to network with other homeschooling families and gain valuable insights into different approaches. Encouraging your child to participate in volunteer work or community service projects enables them to contribute to society while interacting with peers meaningfully.
In the digital age, online forums and social media groups dedicated to homeschoolers offer a virtual community where homeschoolers can connect, find support, seek advice, and share resources. By actively seeking these socialization opportunities, homeschoolers can develop well-rounded social skills and thrive in their homeschooling journey.
Conclusion
Homeschooling provides a unique and personalized educational experience for children. With numerous accredited homeschool programs and online schools available, you can choose the best fit for your child's needs and learning style.
Whether you opt for Calvert, K12, Bridgewater, Oak Meadow, Liberty University, or Houghton Mifflin Harcourt, each program offers a comprehensive curriculum that can be tailored to suit your child's interests and abilities.
Getting started may seem overwhelming initially, but carefully considering curriculum choices and methods can create a rich and fulfilling learning environment for your child. Remember that socialization opportunities for homeschoolers are abundant through local support groups, extracurricular activities, and community organizations.
If you're ready to unleash excellence in your child's education, explore the best homeschooling programs today.