The late JRR Tolkien, the author of more than 25 books, was a well-known English author for many years. For those who know only little about him, you might be surprised to find that his books are actually quite old. He is best known for his middle-earth fantasy novels, The Hobbit published in 1937, and The Fellowship of the Ring, along with The Two Towers, which were published in 1954. The Return of the King, the final part in The Lord of the Rings series, was published the following year, in 1955. These Tolkien favorites feature his middle-earth characters such as Frodo, Gandalf, as well as a dragon named Smaug, orcs, and Sauron, who rules the land of Mordor. These fantasy characters add loads of excitement and adventure to the books of Tolkien's world.
As is the standard, the particulars of each Nobel Prize Council are sealed for fifty years after the actual prize is awarded. Once those fifty years are up, the archive opens and is first released to the Nobel Library, located in Sweden.
Tolkien Was Homeschooled by His Mother
Born John Ronald Reuel Tolkien on January 3, 1892, in Bloemfontein, in what is now known as South Africa, he was an author, poet, philologist, and academic who eventually went on to attend Exeter College, in Oxford. After his father's death, due to rheumatic fever, Tolkien's mother, Mabel Tolkien, moved the Tolkien family to her parent's home, and then on to a Birmingham village called Sarehole, where Tolkien spent his early life. Mabel homeschooled both of her children, "Ronald" (as Tolkien was known by family members) and his brother Hilary, with Ronald being a particularly intense and enthusiastic learner. He especially enjoyed botany as well as drawing and language. Latin was a part of his very early education, as he could read and write fluently by four years of age.
Mabel died when Tolkien was only 12, having suffered long from diabetes. Prior to her passing, she assigned her sons' guardianship to Father Francis Xavier Morgan, one of her close friends. He was then sent to King Edward's School, then on to St. Philip's School. While studying at King Edward's School, Tolkien and three of his friends formed a semi-secret society they called the T.C.B.S. The initials stood for Tea Club and Barrovian Society, alluding to the fascination of Tolkien and his friends to drink tea, and often secretly in the library.
His devotion to his faith was a central factor in C.S. Lewis's own conversion. Tolkien was disappointed, however, that Lewis chose to join the Church of England instead of his own dear Roman Catholic faith. Previously an atheist, Lewis went on to write many faith-based works including his renowned, The Lion, The Witch, and The Wardrobe.
At the age of 16, Tolkien met Edith Bratt, with who he became fast friends, and eventually fell in love. Father Francis disapproved of their love and forbid Tolkien to meet with her until he was 21. Upon Tolkien turning 21, he proposed to Edit, who had been engaged to another gentleman, and the two married three years later.
While Tolkien worked some odd jobs, he eventually became a professor in Leeds teaching English until he left there in 1925 to become a professor of Anglo-Saxon at Pembrook College.

Although Tolkien was studying at Oxford University when world war I broke out, he served in the British Army from 1915 until 1920, fighting in the Battle of the Somme in the First World War. He became a Commander of the Order of the British Empire, appointed by Queen Elizabeth II, on March 28, 1972, just over a year before his death on September 2, 1973. His beloved Edith had died a year earlier in 1971. The names Beren and Lúthien were engraved on their headstone and when he died, where he was buried with her.
Tolkien and his wife, Edith, had three sons and a daughter. Tolkien was very devoted to his children. He sent them the Father Christmas letters when they were young. Their youngest son Christopher went on to publish a series of works based on his father's notes and unpublished manuscripts, including The Silmarillion. Christopher Tolkien applied the term legendarium to his writings based on his father's work.
A Nobel Jury Passes Over Tolkien
After documents were declassified in January 2012, after the mandated fifty-year silence, it was found that Tolkien had been nominated for the 1961 Nobel literature prize by his good friend, CS Lewis, who was also a fellow author at the time. The Tolkien writings for which he was nominated were none other than that of the Lord of the Rings trilogy, which the Nobel jury determined had not "in any way measured up" to what they considered "highest quality" storytelling.
The prize that year was instead given to Ivo Andric, who was said to have written with what the Nobel jury believed to be "epic force". Runners-up included Graham Greene, a British writer who never actually won a Nobel, and Danish author Karen Blixen, who wrote Out of Africa.
Other 1961 candidates for the Nobel literature prize included Briton EM Forster along with Americans John Steinbeck and Robert Frost.
It's interesting now that Tolkien's works are so popular, given that they didn't "measure up" for the committee. There is even a Tolkien society that is an educational charity, literary society, and international fan club, devoted to promoting the life and works of J.R.R. Tolkien.
Douglas Gresham, Keynote Speaker for Great Homeschool Conventions in 2019
Douglas Gresham, who happens to be the stepson of C.S. Lewis, also knew Tolkien personally. He was one of the keynote speakers at our Cincinnati Great Homeschool Convention in 2019. Douglas is a stage and voice actor and a film producer, an executive record producer, and a biographer born in 1945 in New York State.
After his parents, Willliam Lindsay Gresham and Joy Davidman, divorced, his mother met and later married, C.S. Lewis. Lewis Adopted Douglas and his brother David during that marriage and went on to raise both boys after their mother passed away in 1960 following a battle with cancer.
Lewis himself died in 1963, leaving his entire estate to his brother Major Warren Hamilton Lewis. However, ten years later, Major Lewis turned the estate over to the brothers. Douglas and his wife, Merrie, have a total of five children.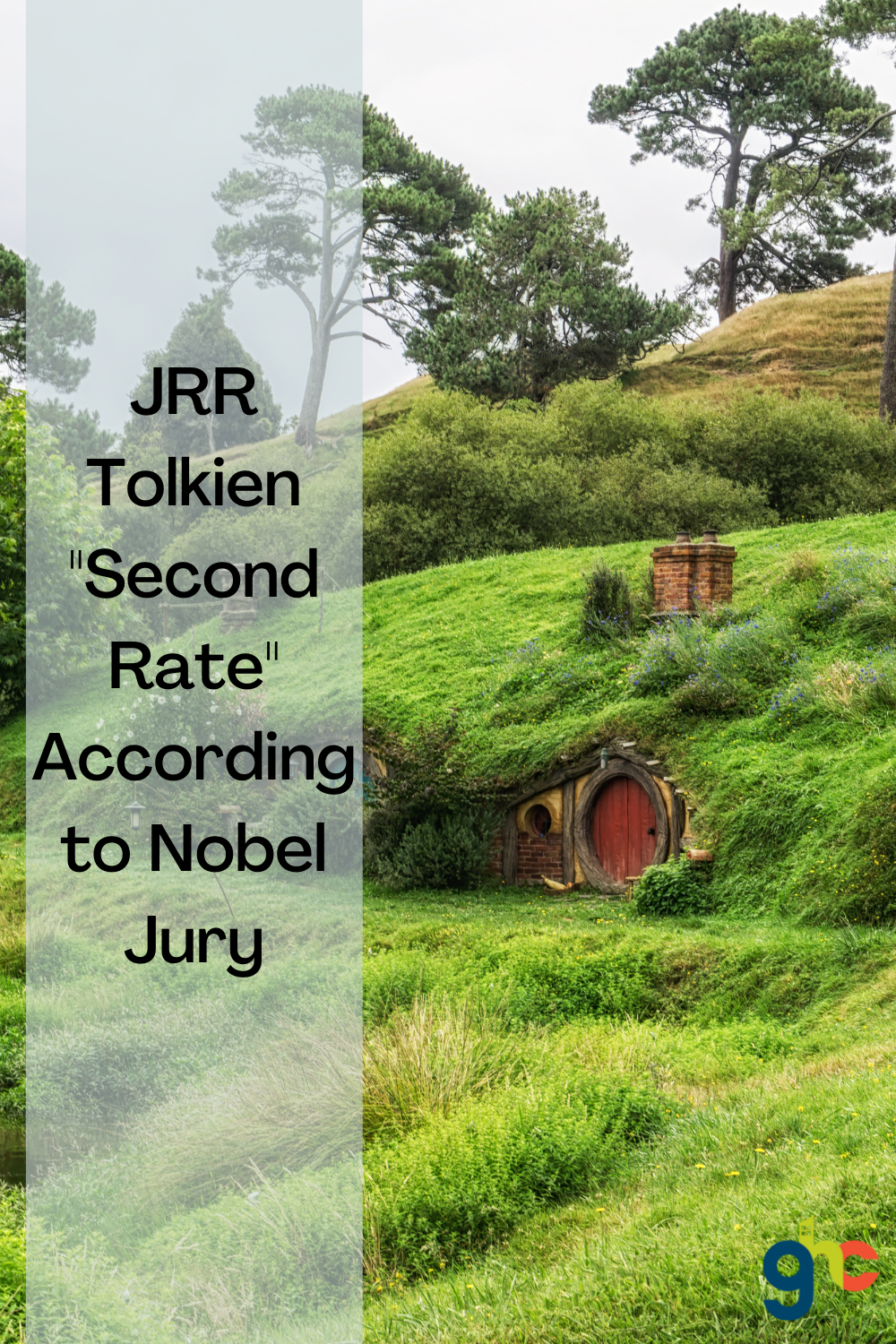 In Closing
If you'd like to hear from more speakers with interesting and eventful backgrounds, be sure to attend one of our seven regional Great Homeschool Conventions.
We know that the families who attend our Great Homeschool Conventions often travel long distances. In order to make the experience as comfortable as possible, we offer hotel discounts, military discounts, and free admission for active members of the clergy, so feel free to take advantage of these.
To find out the location of each of the Great Homeschool Conventions, CLICK HERE.
To register to attend a convention, CLICK HERE.
To read additional blog content, CLICK HERE.
And remember, our Great Homeschool Conventions are: Equipping… Encouraging… FUN!